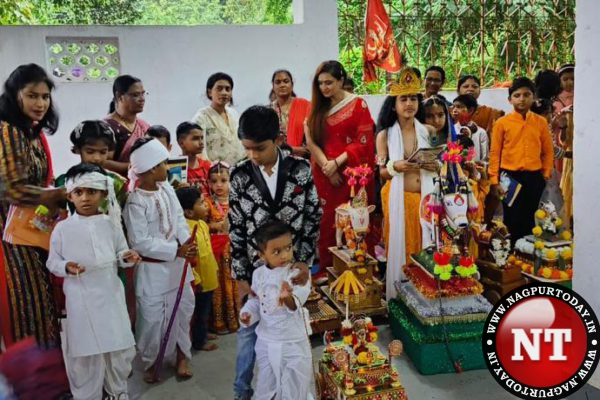 Bhandara/ Nagpur: Advocate Manjeet Kaur Matani, renowned for her legal expertise and active role in social work, demonstrated her exceptional oratory skills as she graced the annual 'Pola' celebration, a traditional festival in Maharashtra. This long standing tradition, which takes place at the Police Lines in Bhandara, was initiated by Matani, wife of Bhandara Superintendent of Police Lohit Matani. The event, held this year with great fervor, witnessed Matani's impassioned address, where she made a heartfelt pledge to the gathered attendees.
In her address, Matani conveyed a powerful message, emphasizing the significance of preserving the 'Pola' tradition, regardless of her own presence. She implored everyone present, including the wives and children of the dedicated police personnel in attendance, to unite in upholding this cherished festival as a symbol of their collective spirit.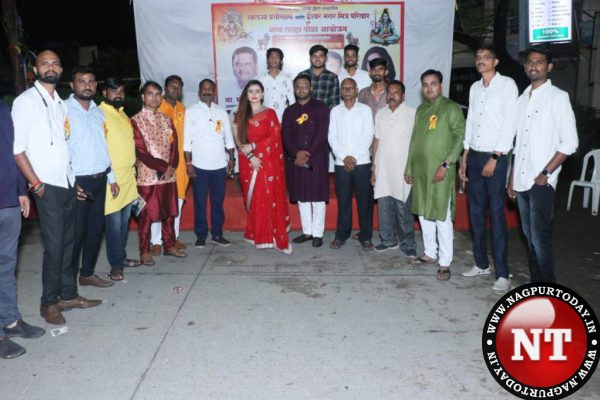 Meanwhile, in Nagpur, the Ishwar Nagar Mitra family orchestrated an extravagant and distinctive 'Pola' celebration, where Manjeet Kaur Matani was the honored chief guest among various dignitaries. Matani's presence stirred a palpable wave of enthusiasm, particularly among the children and women present, who were visibly moved by her words.
During her speech, Matani expressed her unwavering commitment to ensuring the continuity of this annual celebration, vowing that it would be observed with the same zeal year after year. With an emotional tone, she reflected on the uncertainty of her own whereabouts in the coming year, yet affirmed that the spirit of the festival would forever reside in her heart.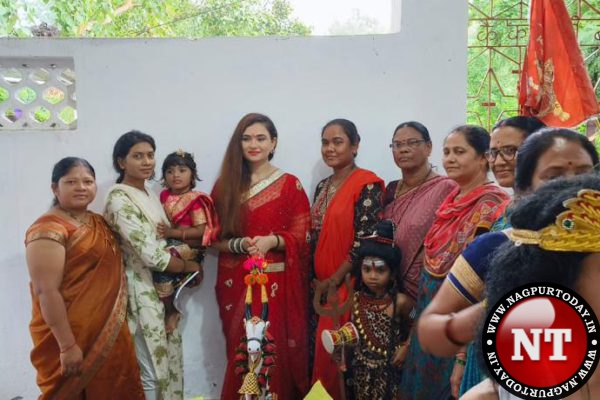 She further articulated her belief in the power of maternal enthusiasm, seeing it as the bedrock of cultural beginnings in the nation. Matani highlighted the unique role of mothers in bestowing life and underscored that this extraordinary task is one only a woman can accomplish. She praised the unyielding determination of mothers who stand tall for hours in pursuit of their child's victory, emphasizing that such acts of devotion exemplify the unity that prevails even in the face of competition.
In a resounding message, Matani urged the community to continue joining forces in this manner, asserting that no force could divide them in imparting the invaluable lessons of humanity to their children.
Advocate Manjeet Kaur Matani's impassioned address and her role in preserving the 'Pola' tradition serve as a powerful reminder of the enduring strength that lies within unity and shared cultural heritage. Her words are expected to resonate with the community, fostering a deeper sense of togetherness and purpose.