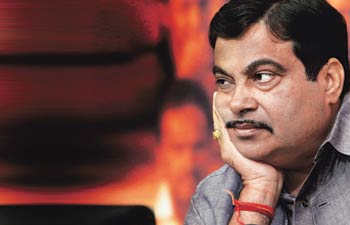 Nagpur News: Now that the BJP's big shot from mainland Nagpur Nitin Gadkari has become the official choice for party's top post at the national level, whispers start pouring in about the backstage fractions regarding the decision. It is learnt the BJP's senior leader LK Advani has been pressing hard to ensure Gadkari could not be elevated for the second term.
Notwithstanding the pressure from Advani, RSS has refused to bow down before his demand. Sushma Swaraj herself has also stated that she doesn't consider herself in the running for the top post, making Advani's demand even weaker.
Advani's biggest reason to wish Gadkari way from the post is his attempt (and the attempt of a large faction of the BJP) to pitch the party as anti- corruption, with the Congress neck deep in corruption scandals in recent times. The graft allegations against Gadkari in the Vidarbha Irrigation scam are the biggest hindrance to Advani's plan. Advani isn't the only one following this particular line of thought- BJP leader Yashwant Sinha has been demanding that Gadkari resign ever since the corruption allegations first came up, during Gadkari's current term as BJP President.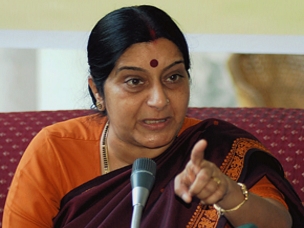 With Advani's suggestion to appoint Narendra Modi as party President going unheeded, and his strong fight for Sushma Swaraj being laid waste not only by the RSS but by Swaraj herself, Gadkari's opposers within the party do not appear to have a strong force against him.
RSS analyst Dilip Deodhar points out that both Gadkari and Modi are products of the RSS. "Gadkari's second term as BJP national President is dependent on the blessing of the Sangh (RSS)," he says, "I think a secular and progressive BJP, with Nitin Gadkari as National President and Narendra Modi as the mass leader, is what the BJP is most likely to come up with now. Asking the RSS to choose between Gadkari and Modi is futile- each has built his own space. Narendra Modi is a mass leader with a reputation as an able administrator, while Nitin Gadkari is a class leader who has given an exemplary example of road construction.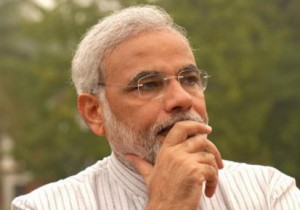 However, it still remains to be seen whether Gadkari will try for a Parliament seat by contesting next year's elections from Nagpur.