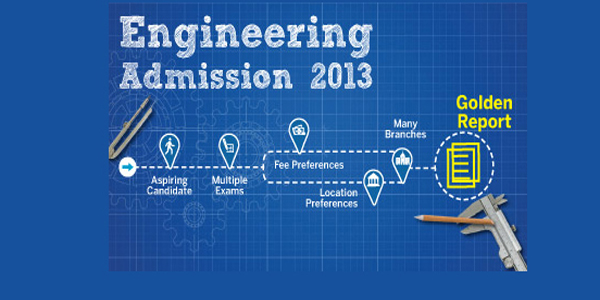 Nagpur News: The schedule of online admission process for engineering colleges in the State has been declared. The process will be launched on June 7. The admission process for government as well as private colleges will be done through 'CAP'.
The colleges are facing challenge of filling up of large number of vacant seats. The last date of filing application forms is June 7. There are 23,702 seats of first year in 57 engineering colleges of Nagpur division.
The MT-CET result   declared on June 5. So students in the Second Capital were curious over timetable and admission process of engineering courses.
Like last year, there will be only one round of admissions for autonomous and non-autonomous engineering courses, said sources from Directorate of Technical Education. The centralised process will be online. The students can file their application forms through various Application and Receipt Centres set up by Directorate of Technical Education.
The students can get their certificates verified while submitting application forms.
Three rounds
The admission process for engineering courses will have three rounds like last year. An opportunity of filing one 100 preference list each for first two rounds. Counselling process will be held in third round. A mock round will be held before commencement of admission process.
The students will have to take admission in one of top three colleges given in the choices in first round. In second round, the students will have to take admission in the allotted college in second round. Such students will not be able to participate in next round.
A primary list will be declared on June 16, while the final list will be declared at 5 pm on June 19.
There are 58 engineering colleges in Nagpur division and 23,702 seats. Last year, over 7,000 seats remained vacant. So this year, colleges are trying hard to attract students. Approximately 37,740 students had registered for MT-CET exam for Nagpur division, while 33,051 appeared for the exam.
Relief in reserve category
Students going to Application and Receipt Centres should have all the original documents and attested photocopies. The documents include HSSC masksheet, school certificate, caste verification certificate, domicile certificate, migration certificate, etc.
Meanwhile, those students from reserved categories, who are not able to submit caste verification certificates at the time of application scrutiny, they can submit caste certificate at Application and Receipt Centres. But it will be compulsory for them to present caste certificate at the time of taking admission.