Nagpur: The renowned playback singer Shabbir Kumar won the hearts his diehard fans on the melodious evening's Live In Concert. The lilting songs presented by the ace singer left the audience mesmerised.
'The Shabbir Kumar Live in Concert' was organised by 'Music and Me' in association with Sumitram Netralaya at Vasantrao Deshpande Hall on October 27.
"Most renounced voice after Mohammed Rafi Saab" said RJ Nisha while introducing the melodious Shabbir Kumar.
The Live in Concert started with the song 'Totora man darpan kehlaye' by Shalini Sinha. The music event also witnessed generations of some musicians performing together followed by co singers Satyajit Vaidya, Mrunal Ladde, Anup Huddar, Isbabul Hasan, and Ruchi Pinjarkar.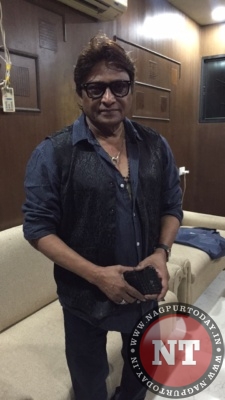 The songs that were sung by legendary playback singer Shabbir Kumar include "Parbato se aaj mai takra gaya", "Jihale maskin", "Jab hum jawan honge", "Dil bekarar tha", "Mujhe pine ka shauk nahi", "Sun Rubiya", "Maa sherowali", "Mubarak ho tum sabko", "So Gaya yeh jaha".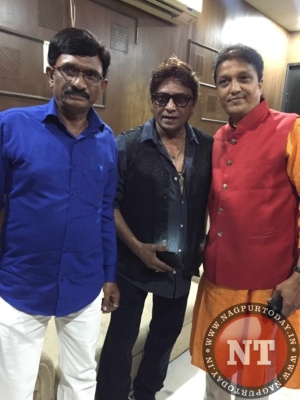 The lilting songs of Mohammed Rafi rendered by Shabbir Kumar were "Gulabi aakhe", "Oh my love", "Aaja aaja main hoon pyar tera", "Yamma yamma" and many more.
The show was a blazing success having Ajit Bhalerao, Parimal Joshi, Akshay Harle, Pankaj Yadav, Sudhir Amnek, Tushar Vighne, Arvind Upadhyay, Rajesh Dhamankar, Sanjay Gade, Manoj Vishwakarma, Mahendra Watulkar as accompanying musicians who made the evening gracious by their vivid musical instruments.
By Srishti Talwar