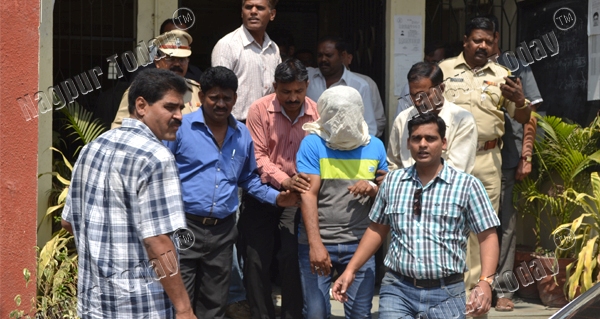 Nagpur News.
The two accused reportedly involved in the high-profile filmy style robbery of cash van in Karanja Ghadge in Amravati district were brought to Nagpur on Friday in connection with another robbery that took place some time back near Dinshaw factory here.
Gittikhadan police sub-inspector NP Chaudhary informed that the accused Rehan Begh, 22, resident of Shanti Nagar in Nagpur and Saiyyad Maqsood Ali of village Warrapura in Amravati district have been currently lodged in Wardha jail from where the two have been brought to Gittikhadan police station.
The police have taken the action on the information received from another accused arrested earlier in this connection. The two were said to have admitted to committing the robbery. Cops were interrogating them further. API Dolare is heading the case.
The two would be taken back to Wardha jail on Saturday. Cash worth Rs 2.35 crore were reportedly looted from the van.