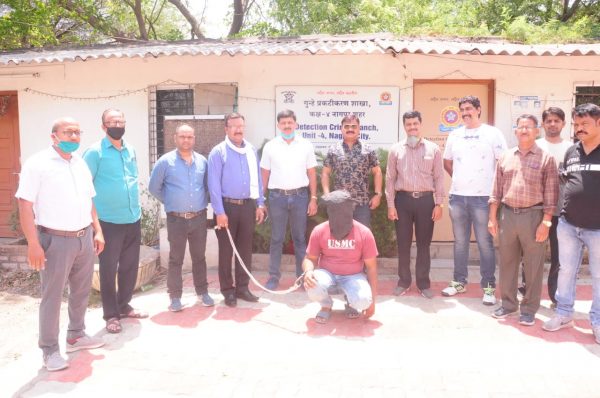 Nagpur: Unit IV of city Crime Branch on Saturday arrested an absconding man wanted in 2019 murder case that took place in Sadar. The accused identified as Akshay Umesh Ramteke (27), was nabbed from Dasra Road, Mahal located under Kotwali Police Station.
According to police sources, the sleuths of Crime Branch were on patrolling duty when they received a tip-off about Ramteke, who has been slapped with MCOCA and also has 11 cases registered against him cross the city police stations.
Acting swiftly on the input the squad of Unit IV comprising Senior PI Ashok Chauhan, APIs K V Chaungle, D M Chandan, Constables, Devendra Chauhan, Ajay Rode, Krupashankar Shukla, Sudhakar Dhandar, Baban Raut, Prashant Kodape, Avinash Thakur, Rajan Tiwari rushed to Dasra Road in Mahal and rounded up the accused.