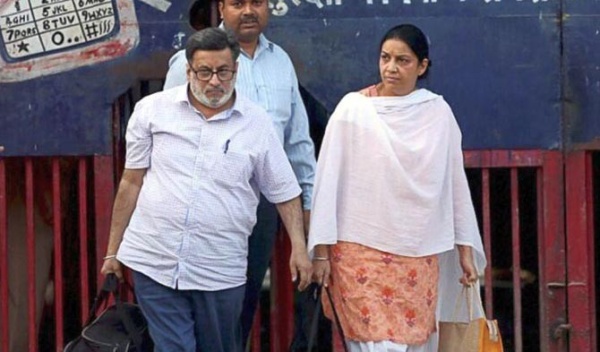 New Delhi: The Supreme Court accepts the CBI's application against the Talwars' acquittal. The court sent a notice to the dentist couple Rajesh and Nupur Talwar on appeal of Hemraj's widow against their acquittal in the double murder case.
The Supreme Court today agreed to hear the plea of Hemraj's widow challenging the acquittal of the Talwar's in the Aarushi-Hemraj double murder case. The dentist couple were acquitted by the Allahabad High Court six months ago.
Fourteen-year-old Aarushi was found dead inside her room at the Talwars Noida residence with her throat slit on May 16, 2008. Initial suspicion fell on 45-year-old Hemraj, who had gone missing, but his body was recovered from the terrace of the house a day later.
Following protests over the police probe, the case was handed over to the CBI, which arrested the Talwars. A CBI court in Ghaziabad sentenced them to life imprisonment on November 26, 2013.