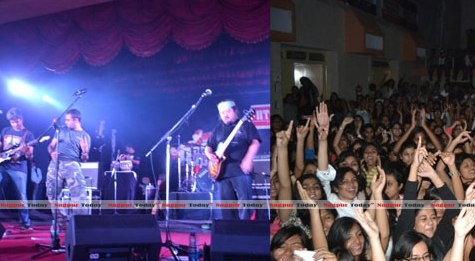 The  students of Visvesvaraya National Technology organize an annual cultural festival of VNIT. Like the past 25 years, this year also we are expecting a huge response from the people to participate and enjoy the event.
The festival will begin with a cycle rally in association with Wockhardt on February 15, 2014. The main theme of this particular rally is to create awareness about emergency medical situations and first aid treatment. This rally will start from the Wockhardt hospital and will conclude at the VNIT auditorium,Nagpur.
The inaugural ceremony of AAROHI will take place in the evening of February 16th , and will start with a charity event titled ' Cultural Nite' . Main highlight of the event will be the performance of Devaki Pandit, a renowned classical singer.
All the proceedings of this will be donated to the Non-government organization ' AmhiAmchyaArogyasathi'.
The main event of AAROHI will be held during 21-23 February, 2014. The main events being SwarManzar-singing contest, A la dance (Dance competition). The main highlight of AAROHI-2014 will be the performance of 'AGNEE' a well-known and celebrated band throughout India. This performance wil take place in the evening of February 23.