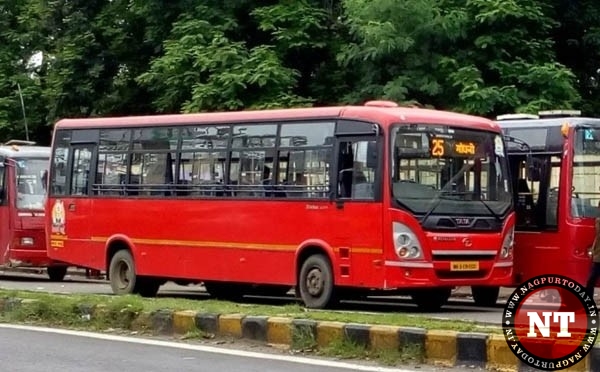 Nagpur: Despite several damning reports and demands to streamline Aapli Bus service in city, the operators choose to play truant every now and then.
In the instant incident, the operator manning the Besa route put the commuters to enormous hardships on November 21 as no trip was plied after 8 pm. A few passengers waiting at Baidyanath Square bus stop experienced a horrid time as they waited and waited for Besa bus unendingly. Had the passengers any idea of Besa trips after 8 pm cancelled, they could have hired autos and reached home earlier. But the operator decided to go berserk and no trip was undertaken.
A regular commuter boarding Aapli Bus at Baidyanath Square told Nagpur Today that he saw an aged couple waiting at the stop for going to Besa. The couple had probably purchased Ayurvedic medicines from a nearby store as the aged man had swollen hand and was in pain. As the couple had exhausted available money for the medicines, they were hoping to travel to Besa by bus as it would have cost them only Rs 8 fare being senior citizens. But since no bus was coming, anxiety gripped the aged couple. Adding to their woes was exorbitant demand by autowallas.
Normally, the auto drivers demand Rs 15 each for Besa from Baidyanath Square. But sensing the dilemma of commuters, the auto drivers demanded Rs 30 each from the couple. With no sufficient money, the old people waited in hope for bus. As time passed, this regular passenger offered monetary help to the couple and told them to board auto and go to their destination.
Several passengers lamented that trips to Besa are cancelled or irregular in night for one reason or another. As a consequence of this negligence, large numbers of commuters, especially the senior citizens, face horrid times frequently.