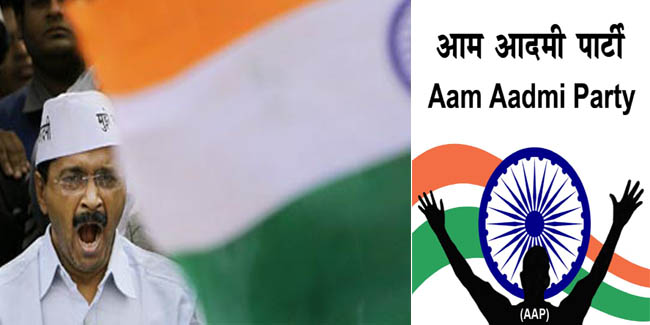 Nagpur News: Aam Aadmi Party (AAP), in an attempt to make its presence felt and strongly create a base in Nagpur, is starting an Andolan (Movement) to demand the restoration of Bulk Diesel Subsidy to Maharashtra State Road Transport Corporation (MSRTC) buses. The AAP sees two aspects for removal of the subsidy: One is the obvious price hike in tickets, but second and more important , is the corruption in the new system, Preeti Sharma Menon, AAP Maharashtra Secretary, said.
Menon informed that all ST depots had their own fuel pumps wherein there was a discount of Rs.14 per litre. This was discontinued by the Central Government in February 2013. In Maharashtra 74 lakh people travel by ST buses daily – which means 22 crores of people every month. These passengers are now paying increased fares for no fault of theirs
Menon lamented that the citizens will not only pay for the increased fuel cost, they will now have to pay much more as the new arrangement has given rise to more expenses in manpower and management costs. For example if earlier a district had one depot, which had one pump, it was manned by 2 people at a time, assuming 3 shifts, 6 people. (Assume some extra hands – it would still not be more than 8 people.) For every depot pump that has been shut down 25 private pumps have been commissioned. ST has employed 6 people in each of those private pumps to fill fuel for its buses. So that means for every 6 fuel attendants there are now 150 fuel attendants! Their salary costs, the costs of hiring & managing these employees and the costs of managing these multiple private pumps will be borne the ST and therefore by us, the passengers! What wisdom in increasing costs manifold in times when the aam aadmi is drought hit and as it is finding it difficult to cope up with the increasing inflation, Menon  added.
Increased Fares due to Multiple Windows of Corruption
In order to get any Government contract, vendors have to pay kickbacks. So the private contractors who have been selected must have paid too but where will they recover this money from, their margins are meagre? Moreover, they will give credit to the State Transport Corporation; again these meagre margins make credit extremely untenable so how will they afford credit? Finally, who can get payments out from our state government departments without paying kickbacks, where will this money come from? Questioned the AAP Maharashtra Secretary.
The Pump Contractors are forced to indulge in malpractices to make more money in order to accommodate the credit and kickbacks, and they have begun supplying adulterated diesel. So now the fuel costs will be much higher, the maintenance costs of the vehicles running on adulterated diesel will also be much higher. And who will pay for all of this – the aam aadmi of course.
Pump Employees, Drivers & Attendants
Fuel pilferage is common in the transport business. Now the floodgates have opened. All drivers are making arrangements with preferred vendors who will inflate the bill and then give them commission. So now again fuel bills will be much higher and the hapless commuters will pay for this corruption too!
Our "wise" Government can't reach water up to the last man, but it through every new scheme put into action it ensures that corruption loots the last pocket!!!