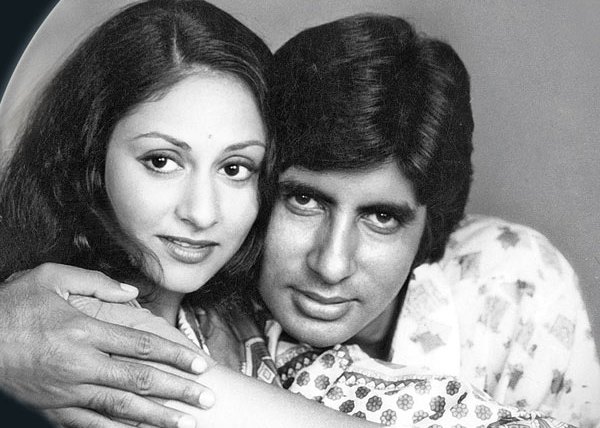 Their Bond unbreakable, their Charm invincible! Bollywood's this ideal couple Amitabh and Jaya Bachchan celebrate four decades of their togetherness today. Hindi Cinema's first Angry young man Inspector Vijay and Mala of Zanjeer, who united after the success of the film Zanjeer in 1973, went ahead in knitting a beautiful relationship with two kids Abhishek and Shweta.
Bachchan Sr.describes these 40 years of togetherness as brilliant, on his blog page saying, "Here we are now, two children and three grand children, son in law, daughter in law, relatives and 'samdhi's' in our family fold. God has been very kind!"
Reviving the memories of his wedding day dated June 3, 1973 which now seems to be a lifetime with Jaya for the actor, the legendary actor blogged, "Seems like just the other evening I had driven with my parents to a friend's place on Malabar Hill, in the Southern region of the city, and to a very quick, no fuss, no 'taam jhaam', family and a few friends, and a few close media, wedding."
Amitabh and Jaya's nuptials were to be followed by the success of the film Zanjeer, as he says, "A wedding that had the fulfillment of a promise, that if 'Zanjeer' succeeded we would get married"
Amitabh – who is quite active on social networking sites – took to twitter past midnight to thank all his well-wishers who wished him a very happy anniversary.
"To all those that wish us a happy anniversary  … Our gratitude and love and blessings  … and joy! Thank you!" Amitabh tweeted.
As they cross 40 years of Roller Coaster Ride of life together, facing 'Kabhi Khushi Kabhi Gam', Nagpur Today wishes the couple many more beautiful years ahead together.