Nagpur: As the public hearing in Rashtrabhasha land lease case was conducted at Naivedyam Hall, near Ambazari on Friday by Nagpur Improvement Trust (NIT) Chairman Dr Deepak Mhaisekar, the city unit of Aam Aadmi Party strongly demanded the NIT chief declare Maharashtra Rashtrabhasha Sabha as a defaulter under section 88-B(1) of NIT Act 1936.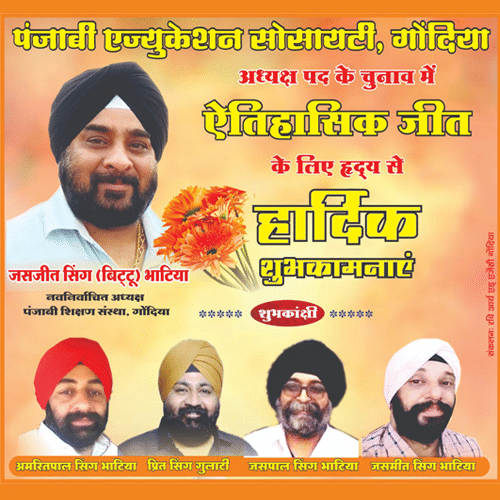 Recently the State Government has made an amendment in the NIT Act and introduced section 88 which gave the NIT to declare anybody who owes outstanding and do not pay in a stipulated time period as defaulter and action be initiated.
The public hearing was held on the directive of the Nagpur Bench of Bombay High Court on the issue whether the lease deed of the Sabha be renewed after the year 2021. The AAP leaders Bhai Jammu Anand, Parad, Aarif Dosani, Ravikant Wagh, Sanjay Sharma, Karan Shahu, Deepak Saane, Anil Sharma, Rahul Wasamwaar, Ajay Shahu, Kavita Singal, Geeta Kuhikar and Shalini Arora were present at the public hearing and demanded the NIT to declare Sabha as deafulter.
The issues raised by Anand were as follows:
1) NIT should act against Sabha as per the prevailing laws which it uses against the common man.
2) The NMC should immediately act on its notice of demolition of illegal construction made by the Sabha, which otherwise is very pro-active when the demolition of illegal construction made by the common man.
3) The NMC should immediately take all measures against Sabha for not obtaining completion certificate.
4) Failure on the part of Sabha for non clearance of demand sent by the NIT of Rs. 163 crores, and the property in question has been commercially used which otherwise NIT could have done and saved the exchequer for loss of crores of rupees, the NIT should immediately take possession/acquire the property.
5) NIT should immediately initiate action against sabha under section 88-B (I) of the NIT Act 1936 and declare Sabha as a "defaulter".
6) How can a defaulter be allowed to get benefit of "renewal of lease deed"?
7) To file criminal cases against the trustees of the sabha cheating and violation of the lease deed, illegal construction, commercially exposition of the property which sabha was not entitled and for causing huge lose to the exchequer.
8) NIT should immediately take the whole property under its possession immediately.