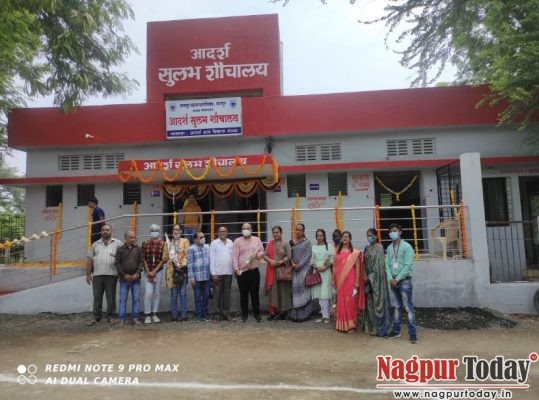 Nagpur: The Nagpur Municipal Corporation on Sunday inaugurated a public toilet built for transgender people at Kacchi Visa Oswal Samaj Cricket Ground in Lakadganj.
MLA Krishna Khopde did the formal inauguration.
Notably, a demand to build similar toilets for transgender people in other parts of the city was also made.
Aanand Chandrani, Nikunji Joshi, Aanchal Verma, Dr Nandashree Bhure, Amit Nagrare, Rani Dhawale, Parimat Kaur and others were prominently present on this occasion.