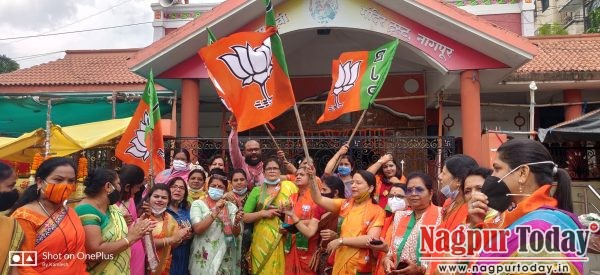 Nagpur: Members of Bhartiya Janta Party (BJP) on Monday staged a protest across the Second Capital of the State demanding reopening of temples.
The BJP workers gathered in large numbers and staged protests in front of temples, including Koradi Mandir, Kalaram Mandir and others.
The BJP has been criticizing the State Government for not opening the temples amid the pandemic.
The party leaders are alleging that the Maha Vikas Aaghadi (MVA) government can reopen restaurants and bars despite the contagion but not temples.