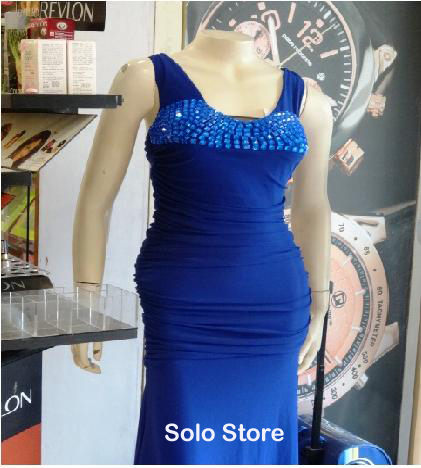 Solo the destination Store is one such brand that also reflects the quality and service they provide but as we Nagpurians are more aware of the name. This particular name has been doing the rounds for many years right from my schooldays. Over the years their brand value and image has grown considerably and moreover their quality of service has also doubled. So with the festive season so near if brings a question in every house as to where is the best place to shop and where will we get what is termed as the best.
To addresses this dilemma Nagpur Today had a sneak peek into Solo,Beside Bhojraj Lawns, Mate Chowk, Shraddhanandpeth,to see what's in store for the festive season, Winter season and what exclusive collection is available. What came next didn't surprise us as we already knew the brand value of Solo the destination store.
This festive season will offer a lot of varieties and designs said the Manager of the shop Mr. Titus. The next thing on my agendas was to take a look at the various styles and designs of the clothes in store to offer for the public of Nagpur. I had already prepared my chart where to start from and that's how the first thing I asked the owner to show me  what was the girls section and this section will include the types of dresses, rates and the age group of the particular section that they cater for.
Here is a look into the world of clothing for this festive season, wedding season  which is just round the corner.
Perfumes:
The first section that attracted my attention was the perfumes section which definitely catches much attention. The store has a variety of brands like CK, Hugo Boss, Davidoff and many more. The range of these perfumes starts from 3000 onwards but there are also Deo's available that come at a cheaper rate as compared to the perfumes.
Hugo Boss, Dunhill, Police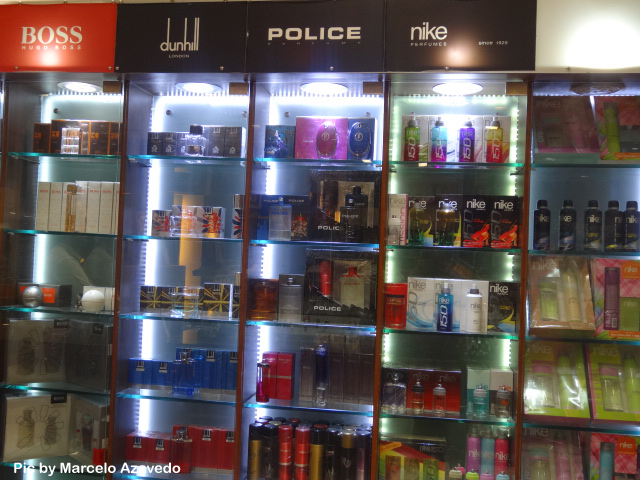 Hugo boss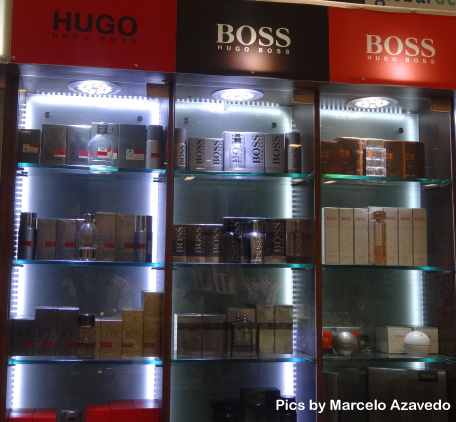 Shades :
A number of brands standout in this section like Titan, RayBan and Polaroid.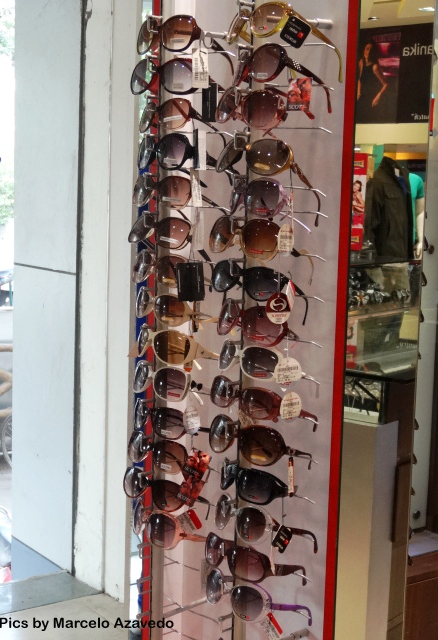 Moving around a little inside the store I reached the watches section and believe me or not that blew my mind away to see the various types of brands and styles on display. Brands like Guess, Fossil, Ck and Fcuk.  The ranges of these product start from Rs 5500 onwards.
Fossil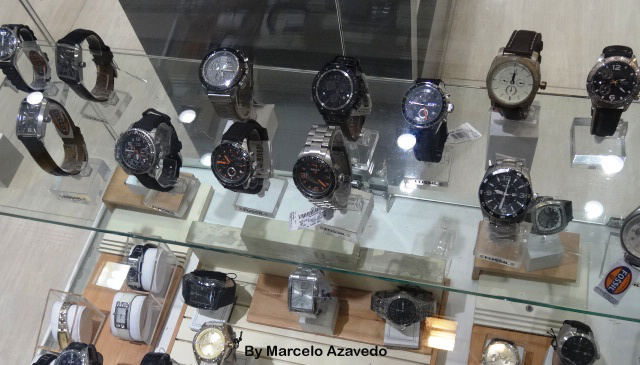 Fcuk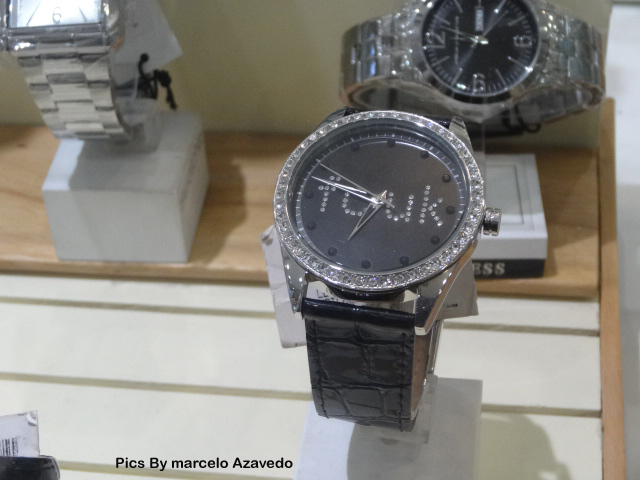 Tommy Hilfiger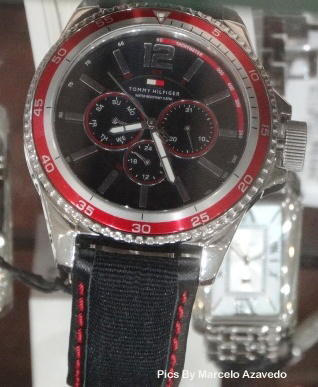 Guess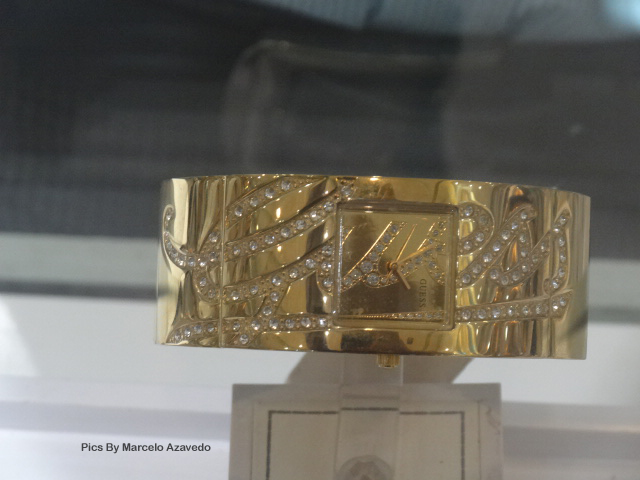 The next stop on the agenda was the Men's Informal Section.
This particular section caters to men clothing like t-shirts, jeans etc. The Brand on offer are Levi's, John players, Us Polo Assn, Allen Solly and much more. The range starts for t-shirts starts from 699 onwards and jeans start from 1099 for brands like bare.
Levis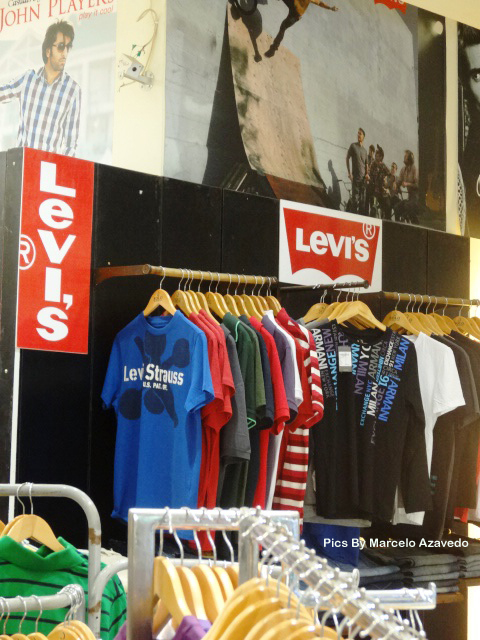 Us Polo Assn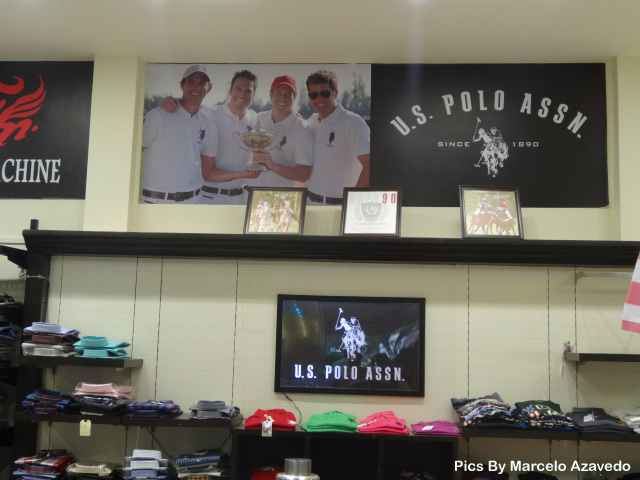 Formal Section
Staying on with the Men's Section we shifted our attention to the Formal section like Shirts, Suit material, Blazers, traditional wear and wedding collection. Shirts prices start from Rs 500 onwards, blazers start from Rs 4000 onwards. Wedding collection normally cost more and one can expect prices of Sherwani's to start from Rs 13000 onwards.
Shirts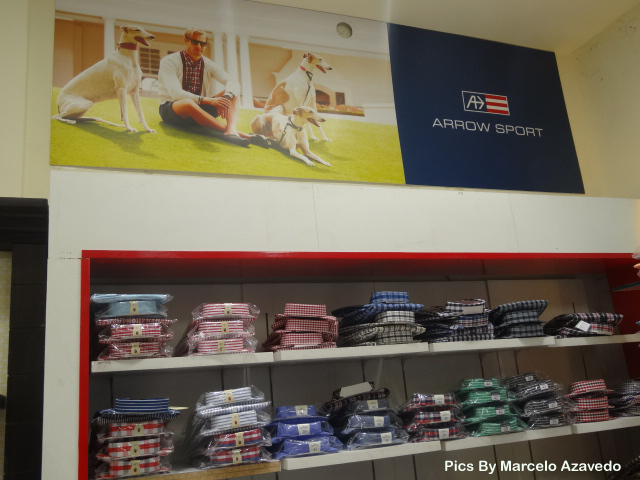 Traditional Wear and Wedding Collection
Blazers/Suits/Tuxedo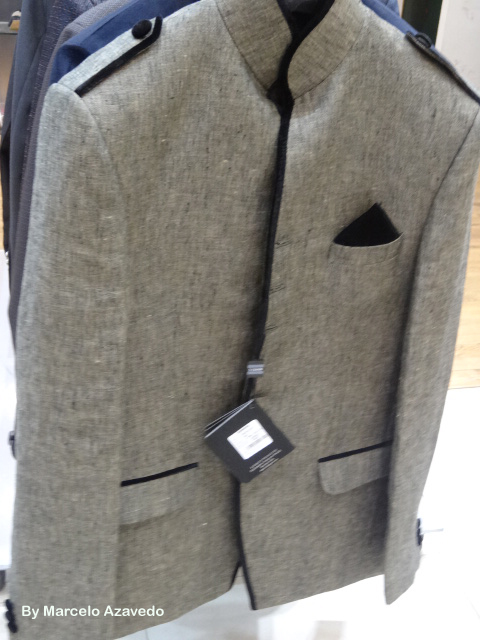 Tuxedo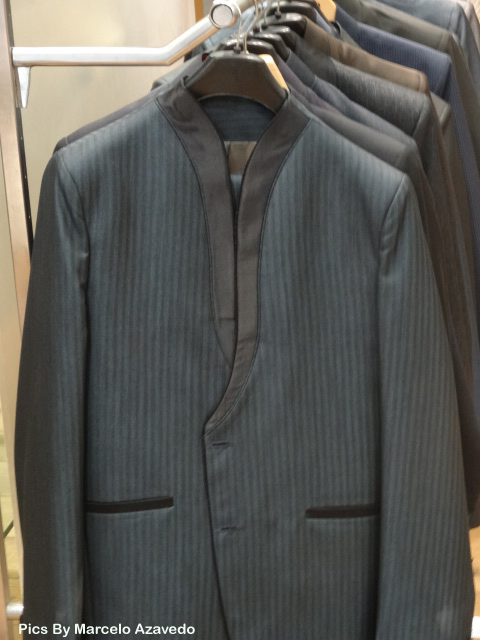 Sherwani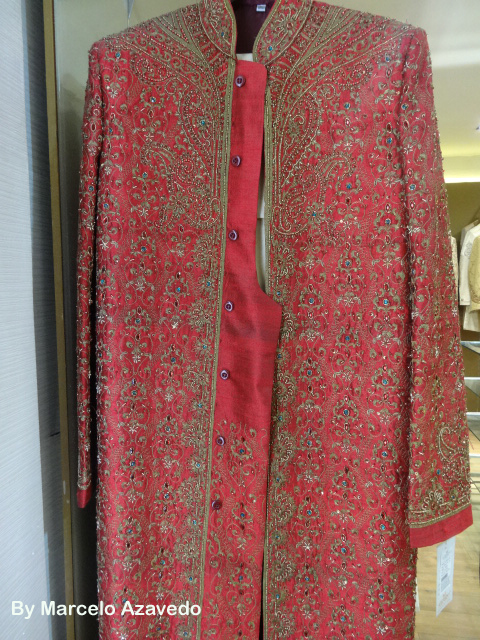 Wedding wear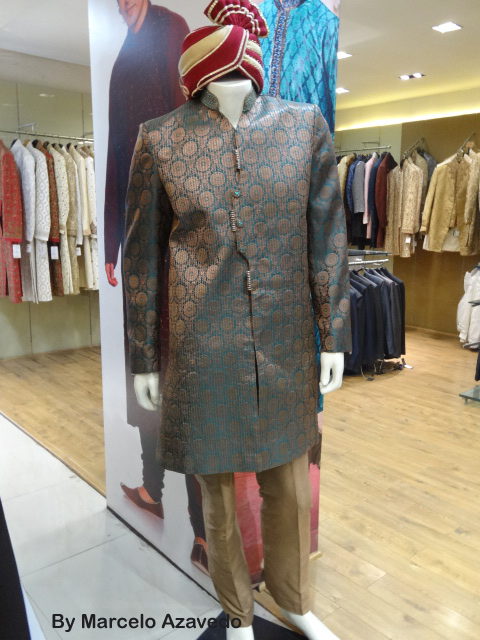 Women's section
The next in line came the Women's collection were style ranged from evening wear, party wear, salwars suits and much more.
Party Wear, Evening Dress and Salwars

 Women's Designer Section
The main attraction from the women's section are the designers Sarees that come in various styles and colours which make a customer totally confused as to what they should buy.
Silk Saree( Rs 6000)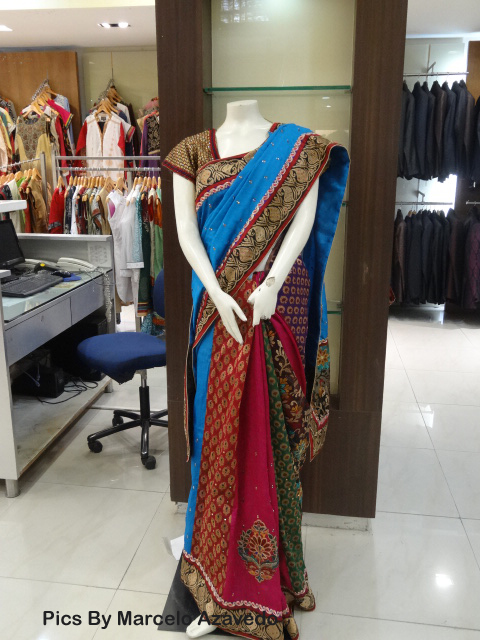 Gaghra style saree( Rs 5000)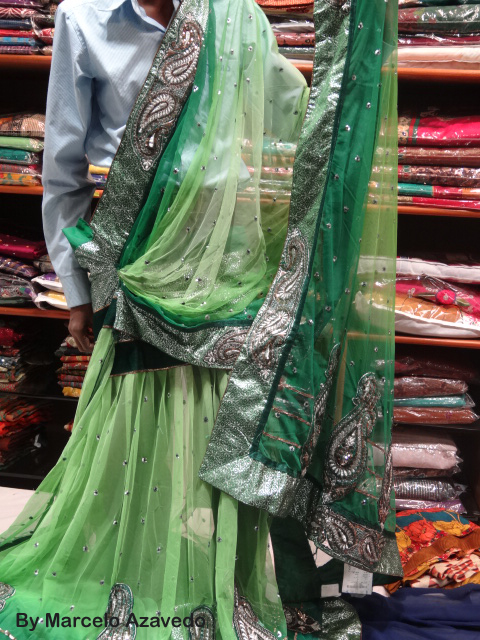 Beaded hand Work( Rs 19,000)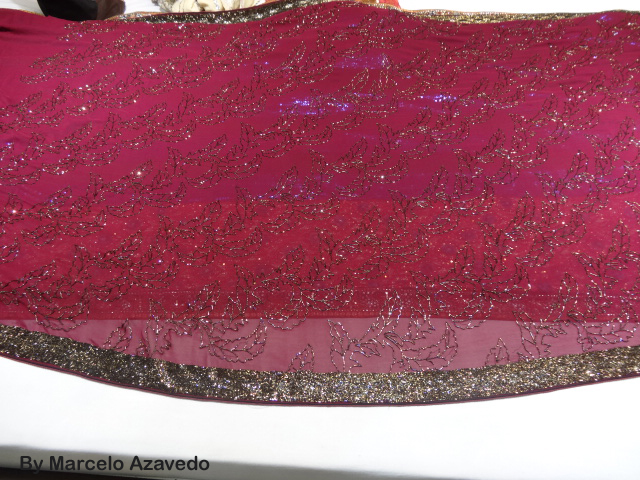 Children,Boys and Girls section
The final goodbye came from the children, boys and girls section.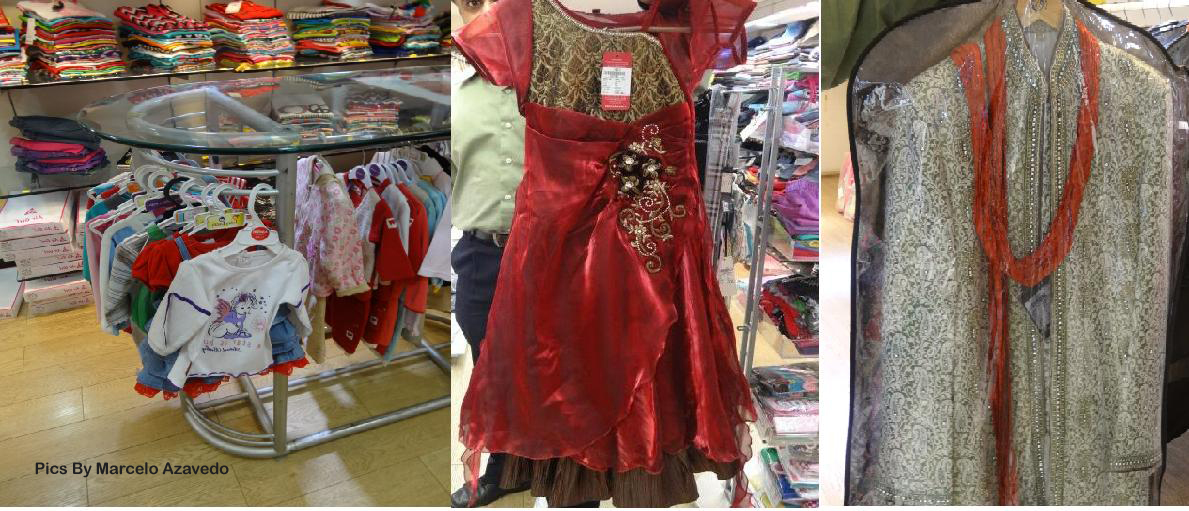 This finally ended my journey in the store but one should really check this store out as it gives you everything under one roof.
Happy shopping
By Marcelo Azavedo