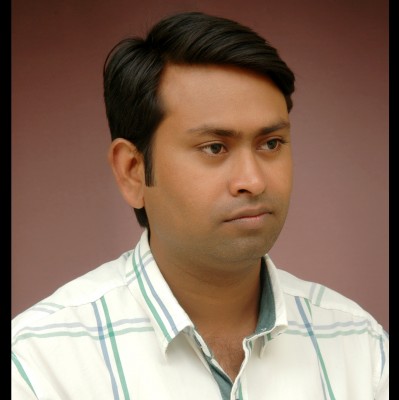 Nagpur Today spoke to Dr. Nitesh Khonde of Nagarjuna Ayurvedic Treatment Centre, about the advantages, problems and awareness of Ayurveda in the city. Following are excerpts from the interaction:
Meghna: What made you take up Ayurveda as a career?
Nitesh Khonde:   When I was in Class XII, my mother was bit by a snake. We had to bring her all the way to Government Medical College and Hospital (GMCH) in Nagpur from our Malegaon village. She was admitted to the ICU for a few days, and during those days I was struck by the respect that the doctors commanded, and by the interest and dedication that they showed towards their work and the patients. That was a turning point, and I decided that this profession is the best profession.
Allopathic medicine saved my mother's life, but couldn't reduce the swelling and the pain that she went through. Someone recommended an Ayurvedic doctor, and his treatment healed her completely. This impressed upon me that Ayurveda can do things that Allopathy cannot, and I thought it better to pursue BAMS (Bachelor in Ayurveda, Medicine and Surgery) than to join a private medical college.
Meghna: What is so special about Kerala Ayurveda?
Nitesh Khonde: Kerala Ayurveda is famous all over the world, unlike Maharashtra Ayurveda and other local forms of Ayurveda. In Kerala, Ayurveda has received a lot of governmental support, resulting in much research and development. While other local Ayurveda is limited to common ailments, Kerala Ayurveda can be used to treat diseases as big as cancer. Other forms of Ayurveda use processes like Panchkarma, which have their limitations. Kerala Ayurveda is famous the world over today, especially because of the oils used in it.
Meghna: What are the challenges you have faced as an Ayurveda practitioner?
Nitesh Khonde: The biggest problem today is awareness about Ayurveda, and a lack of trust of the people in Ayurveda. I have faced prima facie rejection wherever I approached for camps, be it at companies like MOIL or at Police Stations. We were also rejected by the NMC initially, but after we convinced them and the camp were held, they understood the advantages of Ayurveda. Ayurveda can do a lot of things, but the acceptance among people always comes after an effort to create awareness.
People always think of Allopathy first; they want to get rid of the pain and problems within three days and move on with their lives. But a basic healthy body, fit to prevent problems like cancer, can be brought about only through Ayurveda.
Meghna: Can you tell us of any two cases in the course of your career that stand out in your memory?
Nitesh Khonde: A forty year old farmer had come to me after a bullock cart ran over his right hand, fracturing his shoulder. He was treated at a hospital, but his nerves didn't heal fully. They shrunk, and blood flow to his arm stopped.  All the different doctors he went to were of the opinion that surgery is necessary, but survival chance was merely 30%. I treated him for hardly twenty two days, using Panchkarma processes like Irrakidi. A lot of oils were used. He is completely fine now.
Another case I recall is of a Nagpur resident, who had a slip disk so severe that he became completely bed- ridden. He was admitted in the ICU for a few days, and surgeons said they would have to operate. The surgeons were confident, but he learnt of many possible side- effects to the surgery from other patients. He underwent treatment under us for a month and ten days or so. He is 100% fit now.
Meghna: How expensive is Ayurveda, compared to Allopathic medicine?
Nitesh Khonde: You really can't compare the two, it depends. If a person has a slip disk, operating on it will cost at least Rs. 1 lakh, and there will be a 3% risk factor. The same problem can be treated through Ayurveda with 0% risk, for around Rs. 30,000.
Meghna: Where do you see Nagarjuna Ayurvedic Centre in another ten years?
Nitesh Khonde: Nagarjuna is the name that people associate with Ayurveda in Nagpur city today. I hope to turn it into one of the biggest names in Central India in the next five years, and increase our capacity to at least fifty beds in another ten years.
– Meghna Majumdar