24th State Conference of IAP Maharashtra MAHAPEDICON 2013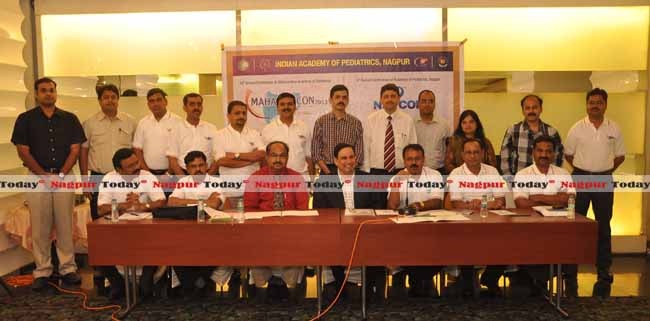 Nagpur Today: The Academy of Pediactrics, Nagpur Branch is organizing the 24th Annual Conference of Maharashtra Academy of Pediatrics
"MAHAPEDICON-2013" which is the 9th Annual Conference of Academy of Pediatrics Nagpur, "NAPCON" scheduled to be held at Hotel Centre Point Ramdaspeth Nagpur from October 17 to 20, 2013.
This four-day conference will be attended by more than 1200 delegates, pediatricians, child specialists from all over Maharashtra and India.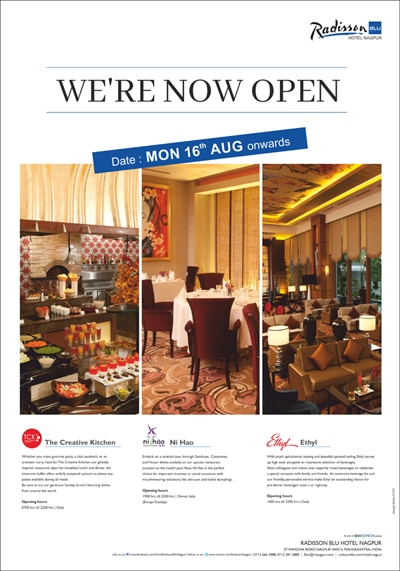 At this one-day conference to be held on October 17, four worshops will be held which comprises of Medicolegal Issues in Pediatric Practice, Acute Respiratory Care in a Critically III child on simulator, Neonatal Resuscitation Program and Adolescent Office Practice.
The 9th Annual Conference of Academy of Pediatrics Nagpur Branch will be held on October 18, 2013. A worshop on EFG in Clinical Practice will be conducted. This will have CME (Continued Medical Education) on various topics and issues of practical importance like Anaemia in children, Developmental disorder, Early Recognition and Advances in Management, Antenatal Diagnosis of Congenital Anomalies, Problems in Adolescents and many more.
There will be prestigious Dr. A.M Sur Memorial Oration of Academy of Pediatrics Nagpur Branch in memory of Late Dr. A.M Sur, the first Professor and Head of the Department of Pediatrics Govt. Medical College Nagpur who was instrumental in recognition and formation of Pediatrics as a separate department for the first time in any Indian University. This prestigious oration will be delivered by Dr. V.S. Dani, Former Professor and Head of Dept. of Pediatrics and Dean of GMC Nagpur, on "Status of Rural Children in India".
To encourage the research at postgraduate level, there will be "Award Paper and Poster Presentation" in the morning session on October 18 to October 20. Three best papers and Posters will be awarded.
The conference Mahapedicon 2013 will be held on October 19 and October 20, 2013. There will be three orations. Dr. D B Shirole Oration will be delivered by Ex. Vice Chancellor of MUHS Dr. Mrudula Phadke. Her oration will be on "Newer horizons in child Nutrition".
Dr. P.M Udani Oration will be delivered by Dr Abhay Bang well known social scientist and founder of "SEARCH" Organisation, working for health and overall development of tribals in Gadchiroli district of Maharashtra. His topic of oration is "History and evolution of child health in community".
The inaugural function of 24th Annual Conference of Maharshtra Academy of Paediatric "MAHAPEDICON 2013" and 9th Annual Conference of Acacdemy of Pediatrics Nagpur Branch "NAPCON" will be on October 18, 2013 at Millenium Hall, Hotel Centre Point, Ramdaspeth Nagpur.
National President of IAP 2013, Dr C P Bansal  will be chief guest and National President Elect 2013 IAP Dr Vijay Yevle will be the guest of Honour. The occasion will be graced by patron Dr Uday Bodhankar, President MAHAL AP Dr Upendra Kinjawadekar, Secretary Maha IAP Dr Vaibhav Pustake, Organising Chairman and President IAP, Nagpur Dr Anil Raut and Secretary Dr Kush Jhunjhunwala.
The Press conference was attended by Patron Dr Uday Bodhankar, Organising Chairman and President IAP, Nagpur Dr Anil Raut and Secretary Dr Kush Jhunjhunwala, Dr Kuldeep Sukhdeve, Dr Ravi Bhelonde, Dr Mohit Haque, Secretary Dr Milind Mandlik, Co-organisng Chairman Dr Jayant Upadhyaya, Chairman Press and Publicity Dr Suchit Bagde, Dr Milind Mane and Co-chairman Dr Avinash Gawande and Dr R G Patil, Dr Sandeep Golhar, Dr Sameer Golawar & Dr Annirudha Gurjawar.
Pic by: Dhananjay Ruikar