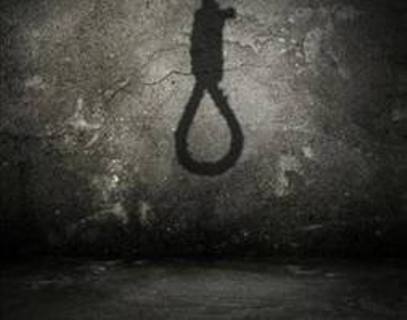 Nagpur News : The last lines written by a 13-year-old bright student of St. Xaviers School in her suicide note bring tears in everybody's eyes- her parents, teachers and friends-whom she thanked for the best they could do for her.
Riya Singh, a resident of Vinayak Nagar on Hingna road, was among the top scorer of her class. However, lef her class eighth studies amid under alleged depression, which she mentioned in her note written in the last two pages of her notebook.
"She wrote that she has failed to fight against depression, she has been suffering from many days. However, she didn't mention the reason for her depression," said A Y Navghire, senior police inspector of MIDC police who also questioned her teachers and friends to find out the problem that took Riya under depression.
Her parents-homemaker Vinita and Ranvijay, a government contractor- described Riya as an introvert person. However, her lines for them in the note make them inconsolable.
"If possible forgive me but you are the best parents I have seen. I would like to have same parents in my next life," said Riya in her note.
She took an extreme step on Monday night after her parents- homemaker Vinita and Ranvijay, a government contractor- and her eight-year-old brother Rahul had gone to sleep.
Vinita was the first person to witness Riya's hanging body. She told police that she would share her bed with Riya and Rahul. Around 1.30 am, she noticed that Riya was missing.
"I thought she had gone to the bathroom but when she didn't come back for few minutes, I went to check. She was not in the bathroom. I was going to check in the kitchen but was shocked to found her hanged to the ceiling fan in the dark in guest room on the ground floor," said Vinita, in her statement to the cops.
She was rushed to private hospital at Shankar Nagar but was declared brought dead. Her body was shifted for autopsy at the Medical college and hospital mortuary and a case of an accidental death was registered.
Investigating officer, PSI P E Bodase informed that she had scored 94% in her last exam. Cops informed that she was having her unit test in her school. On Tuesday, she was having her Hindi paper. "We have learnt that Riya's performance in the last two unit tests had reduced comparatively. Thus, she was depressed and was struggling to get the good score but failed," said Bodase.
Thanking her teachers teach her in the best way, she wrote that she is grateful to have them as teachers in her life. She added that she however, failed to meet their demands. At the end, she mentioned the names of some close friends. Riya wrote for them that they had always supported her when needed and never disappointed her for any help she needed.
On reading her suicide note, tears rolled down from her teacher's eyes, whose immediate reaction was, "She was very good in English and grammar. Her suicide note clearly shows her quality," she said adding that Riya showed an excellent performance in group singing at school.