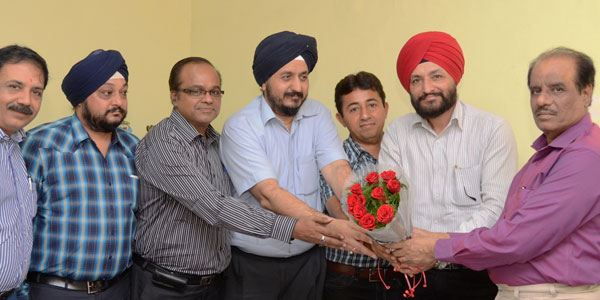 A delegation of Vidarbha Taxpayers Association (VTA) led by its secretary Tejinder Singh Renu felicitated Mohd Naimuddin by flower bouquet on his recent promotion as Additional Sales Tax Commissioner.
During meeting various issues related to VAT refund and assessments where discussed, Renu also pointed out that there are various ambiguities and clarification is required in applicability of Sales Tax on under-construction flats bought between 20 June 2006 and 31 March 2010, which is leading to numerous litigations between builders and flat purchasers.
Sanjay K. Agrawal, Executive Body Member of VTA submitted that issue of disallowance of set-off &/or refund claim of purchasing dealer for default by selling dealer definitely requires reconsideration.
Addl. Commissioner Mohd. Naimuddin assured VTA members that in proposed visit of Sales Tax Commissioner Sanjay Bhatia, a meeting shall be arranged wherein such policy matter decisions can be discussed across the table to derive at some solution for the convenience of taxpayers.
Other present in the delegation were Joint Secretary Hemant Trivedi, executive body members Amarjeet Singh Chawla, Saqib Parekh and Yogendra Mohan Singh.