82 cases of drunken driving registered till 2 pm

Nagpur Today: Ambazhari Police Station in-charge Police Inspector Anil Katkade in an exclusive interview with Nagpur Today, said that strict vigil is maintained in all squares and sensitive areas in his jurisdiction.
Zone I Squad of Ambazhari Police Station conducted a combing operation from 10 am to 2 pm in the hutments in the jurisdiction. The squad included about 30 police personnel which included PI Kathkede, 4 PSIs, and the rest were WPCs and Constables. The Hutments include those of Pandhrapodi, Futala, Ajay Nagar, Sanjay Nagar etc.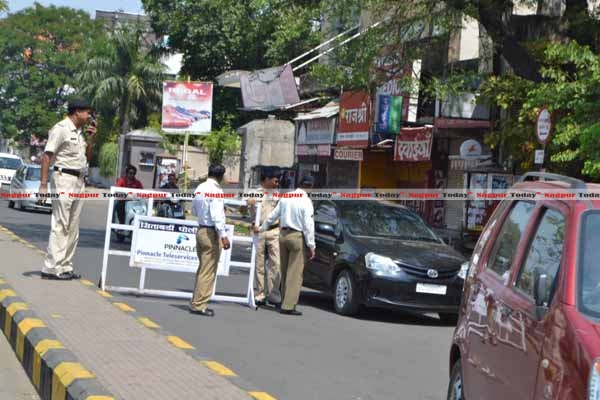 No criminals of externed criminals were found. However the cops found two boxes of illicit liquor of 48 bottles per box. Two lady accused who were dealing in this liquor were also arrested and presented before the holiday Judge and have got their PCR too.
Drunken Drive: With the traffic police on high alert right from morning 9 am, and with barricades put-up at various places and squares, the cops have registered many cases of drunken driving cases.
S.No  Name of Police Station No of cases
01      Ambazhari Police Stn       10 cases
02      Sitabuldi Police Stn          82 cases
03      Pratap Nagar Police Stn   10 cases
04      MIDC Police Stn              18 cases
05      Sonegaon Police Stn        03 cases
06      Wadi Police Stn               04 cases
There was an accident reported on the wireless set, and the victim was seriously injured, however the details of the case could not be ascertained as yet.