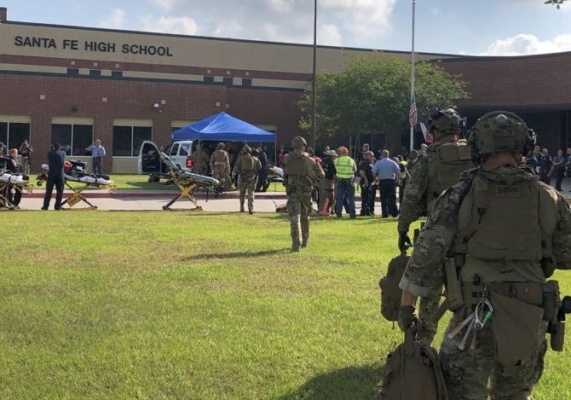 Texas: A gunman opened fire at a high school in the US state of Texas today, killing at least eight persons.
The incident took place at Santa Fe High School in the city of the same name, located about 50 kilometres southeast of Houston.
An unidentified law enforcement officer was shot, but sources said he was "clipped" and was not seriously injured.
At least eight persons were killed in the gunfire, Houston Chronicle quoted federal and county law enforcement officials have confirmed.
One source said the gunman was a male, but could provide no further information.
The shooter has been "arrested and secured," said Santa Fe HS Assistant Principal Cris Richardson.
Several other students as well as an officer was injured in the shooting.
This is the third school shooting in the past seven days, and the 22nd since the beginning of the year in the US.