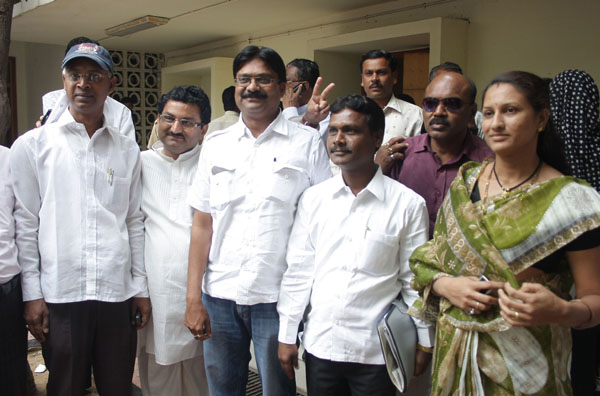 Nagpur News : The functioning standing committee of Nagpur Municipal Corporation ended its work at 12 noon on Friday. The new members took up the charge immediately after. Last week, eight existing members were removed from the committee on lottery basis as per the MCM act.
The new members that assumed the office included Prashant Chopra of Congress, Avinash Thakre of BJP, Rajesh Ghorpade, Rita Mule, independent nagarsewika and supporter of ruling party Vandana Ingole, MNS nagarsewika Vishaya Khobragade, Kishore Gajbhiye of BSP and Suresh Talwekar of Shiv Sena.
The meeting was still going on and outgoing standing committee chairman Dayashankar Tiwari was presiding over the meet. Tiwari would continue to serve till the new chairman takes the charge.
The members whose tenure ended on Friday included Bhagyashree Kantode, Saroj Bahadure, Aslam Khan, Ravindra Dolas, Raju Lokhande, Prafull Gudadhe, Harshala Jayaswal and Alka Dalal.
The election for standing committee chairman would be held probably on March 4 or 5. The election would be held in the presence of divisional commissioner Reddy or his authorized representative. Earlier the election was scheduled to be held in the presence of Mayor.
However the ruling party leader in NMC has already announced the name of new standing committee chairman. Now only the formal announcement is required to be made.
If BJP sources are to be believed, a faction in the party did not want to accord second chance to Tiwari while the other group was in favor of shouldering the responsibility to former standing committee chief Sandeep Joshi. The mutual rifts led the Mayor to recommend the name of Avinash Thakre and finally he was confirmed for the post.
Thakre is an engineer and well versed with regulations of NMC and NIT. He is an efficient public representative and inclined towards IT sector.