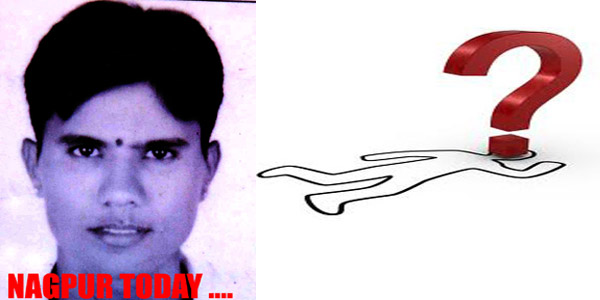 Nagpur News : Violence, fights, blood and murders have become a 'Usual' thing in Nagpur. Rate of murder cases have shot up on the lines of thefts and robbery cases. The graph shows no downward arrow. It's going up to hit all time high crime rates. Though police has made tall claims regarding security and safety on city roads, these heinous crimes leaves one doubtful and skeptical. Thus, it has increased the responsibility of Nagpur Police to instill a sense of security among the masses.
Nagpur police was on toes to prove its capability during Diyewar murder case. Cops had just heaved a sigh of relief after solving the case when another murder case hit the city on late Thursday night, again challenging the tall claims of police.
On Thursday night, a group of youths attacked two youths in busy Dhantoli area killing one and seriously injuring another. In a very well-planned murder, accused Sanjay Madhukarrao Waghade (40), resident near Papamiya Chakki, Chuna Bhatti, Ajni; Rakesh Pali, a resident of Parwati Nagar, and Vicky Chandel, a resident of Narendra met Amit alias Pappu Ramaji Budhbaware and his brother Ashish alias Babya Budhbaware (28), near near Buddha Vihar, Kaikade Nagar on late Thursday night.
The accused were already planning to kill the brother duo and a small argument between Amit-Ashish and accused triggered them to attack Amit and Ashish. The accused attacked the duo with knives and swords. The duo first tried to fight them out but the accused outnumbered them. Ashish, who was severely injured, died on the spot while Amit was lying in a pool of blood. Assuming them to be dead, the accused fled from the spot.
On being informed, Dhantoli Police rushed to the spot. Police conducted panchnama and sent the body of Ashish for post-mortem while Amit was sent to Government Medical College and Hospital for medical assistance. Police informed that Amit and Ashish both are resident of Chuna Bhatti, Ajni. According to the basic information and investigation, police are speculating the reason of this murder to be old rivalry.
On the basis of Amit's statement, Dhantoli police have arrested Sanjay Waghade while search is on for the other two accused. Cops have registered an offence of murder against the accused under Sections 302, 307 and 34 of the IPC, informed the investigating officer PSI Masad. When contacted, PI Shende remained unavailable for comments.
It is to be mentioned that there are many criminal cases filed against Ashish in the past. He studied in Dhanwate National College and sources said that he was a goon since his college days. He was involved with many gangsters and was well-known for his 'Chhoti Gang' in the area. Sources said that reason could be an old fight between Ashish and the accused.
Police are further investigating the case.