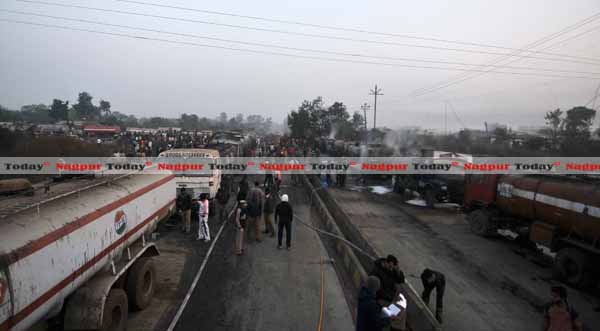 Nagpur News.
Seven oil tankers were reported to have caught fire near a residential area in Khapri, Nagpur on Sunday morning at 5:30 am.
Towering flames filled the sky on the Sunrise with a blast in an oil tanker and it led to fire in other 6 oil tankers. No casualties were reported though.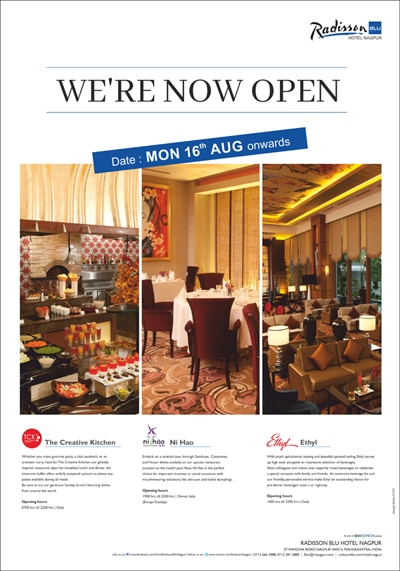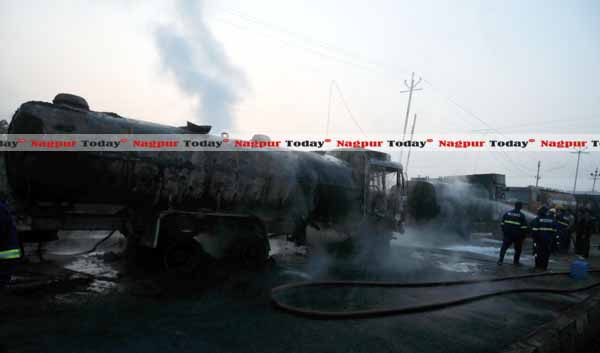 The tankers were near the filing station of Hindustan Petroleum and Indian Oil. Two fire tenders from MIDC Fire Office and four fire tenders from Nagpur reached the spot within 1 hour and tamed the fire.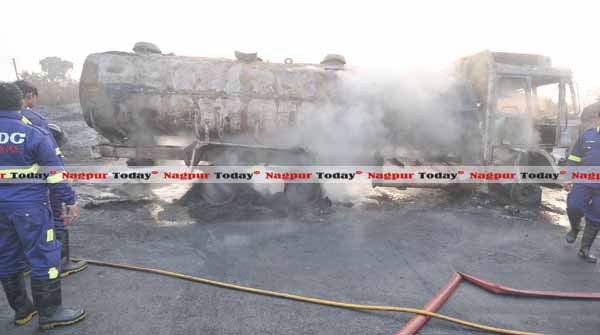 Nagpur Chief Fire Officer, Rajendra Uchake said,"When we reached here seven tankers were burning and the explosion has already taken place. All the tankers were filled with Light Diesel Oil (LDO) and furnace oil. We are yet to find out the reason of fire but total seven oil tankers are damaged with fire and we do not have any reports of casualty."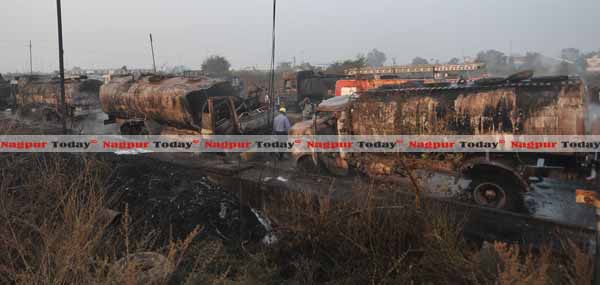 Other sources also confirmed that oil tankers were carrying Light Diesel Oil and furnace oil, and it has caused the explosion. Details awaited.