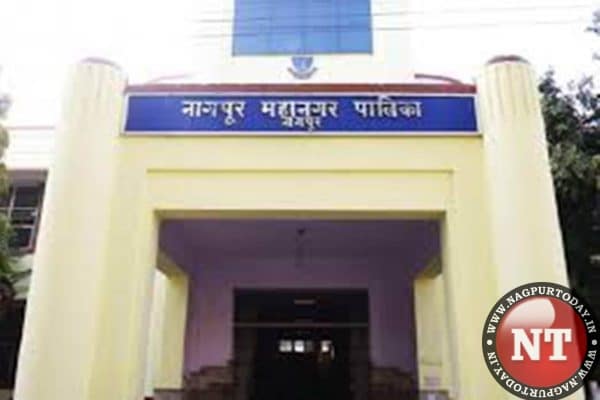 Nagpur: Schools run by Nagpur Municipal Corporation (NMC) registered an impressive 79.64% pass percentage in the SSC exams. Apart from this, seven NMC-run schools achieved 100% pass percentage, six schools got above 90%, and seven schools scored between 75 and 90 pass percentage.
English medium schools led with 84% pass percentage, followed by Urdu medium at 83.72%, Marathi medium at 82.83% and Hindi medium at 69.84 %.
Misbah Farheen Khan (93.40%), a student of Kamgar Nagar Urdu Medium School, was overall topper of the NMC-run schools. Nirmal Kailas Mate from NMC's Jaitala school topped in the Marathi medium by securing 90.20%. Nirmal also topped among backward category students.
Almira Samanundin Sheikh from GM Banatwala School topped in the English medium with 88.8%. Surendra Kumar Nishad from Sanjay Nagar School topped in the Hindi medium by securing 84.40%. Apart from this, Sneha Pimpalkar from Babasaheb Ambedkar School scored 77.60% to top among the disabled students.
The meritorious students of NMC-run schools were felicitated by Municipal Commissioner Radhakrishnan B. Deputy Commissioner Ravindra Bhelawe, Deputy Commissioner Prakash Warade, Head of Information and Technology Department Mahesh Dhamecha, Education Officer Rajendra Pusekar, Garden Superintendent Amol Chorpagar, officials, employees of the NMC Education Department, principals of NMC-run schools were present during the function.
Bhelawe urged the student to keep working hard for the HSC examinations too. Education Officer Rajendra Pusekar gave an overview of the results achieved by different NMC-run schools.
Tanzila Rizwan (89.80%) from Garib Nawaz School, Umrah Ansari (89.69%) from Kundanlal Gupta School, and Suhana Bano Shaikh (89.60%) from KG School were the other Urdu medium toppers.
Sundaramkumar Mishra from Ram Manohar Lohia School with a score of 88% and Kanishka Ganveer from Durga Nagar School with 87.60% were the other Marathi medium toppers.
Neelam Mahato from Surendragarh School with 83.60%, Ghajala Ansari from Surendragarh Central School, and Kiran Kumar Kosare from Lal Bahadur Shastri School, both with 80.80%, were the other Hindi medium toppers.
Nurmuzzasan Khan (81.8%) and Sania Khan (78.8%), both from GM Banatwala School, were the second and third toppers from the English medium.