Nagpur: According to a News report published by IndiaToday at least 50 people who were promised medical college seats by a Nagpur consultancy have discovered they were duped.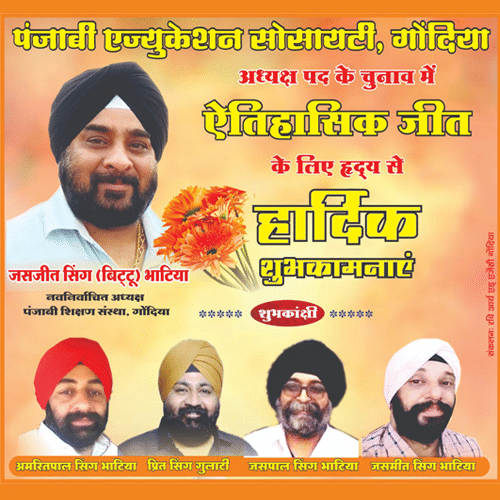 Rajesh Bansal, the head of Bright Path Education, and three of his partners – Anurag Thakur, Vishal and Narendra – disappeared after allegedly swindling lakhs from their clients.
Bright Path Education employee Seema Thadani (name changed) told India Today she and her co-workers were shocked after their absconding bosses left them to face angry parents.
For two months now, Thadani and her team have been selling medical college seats to eligible candidates who didn't receive counseling calls at All-India Quota or State Quota levels.
"We had been offering medical seats with capitation fees of Rs 10 to 25 lakh per seat…especially in Karnataka, Maharashtra and Rajasthan…we were convincing these parents to accept the seats, depending on their paying capacity. We had been doing our duty with complete honesty, thinking the offered seats were genuine", Thadani said.
BANSAL AND HIS TEAM GO INCOMMUNICADO
But she got the shock of her life when the cellphones of Bansal and company suddenly went offline, and were switched off for at least 12 to 24 hours.
She said parents called her and her colleagues continuously, since Bansal had asked them to show up at colleges to complete the admission process. But neither he nor his associates showed up, she said.
Nagpur's Bajaj Nagar Police Station and Dhantoli Police Station are still waiting for a formal complaint to be filed.
"(A) few days back, one or two persons (including Thadani) had come to our police station with a plan to file a complaint related to (a) medical admission scam and also to discuss further course of action, as they were also involved in this scam. They were afraid that parents (victims) might file criminal complaint against them," Police Inspector Mahendale Patil told India Today.
Patil asked Thadani to file a complaint at Dhantoli Police Station, since Pratap Nagar – where Bright Path Education is located – doesn't fall under his station's jurisdiction.
Nagpur DCP (Zone 2) Rakesh Ola said, "Till now, Dhantoli police station has not received any complain related to this scam. We are waiting. However, the employees claim to have filed the complaint after taking legal advice from their advocates."
HOW WERE PARENTS DUPED?
After the NEET results were announced, Bansal's team purchased the mobile numbers of potential candidates or their parents, and began sending anonymous messages to them. They promised them MBBS seats in a number of private and deemed medical colleges. These included Sapthagiri Institute (Bangalore), A J Institute (Mangalore), MVJ Medical College (Bangalore), SMBT Institute (Nashik), Dr Ulhas Patil Medical College (Jalgaon), and Dr Vithalrao Vikhe Patil Medical College (Ahmednagar).
Parents who thought their children wouldn't able to make it through counseling rounds conducted by DGHS, but still wanted to see them to go to medical school, fell for the ploy.
Costs varied depending on the college.

"A few medical colleges were offered with flexible capitation fees (donation), that is, 25 per cent of the total amount was to be paid by cheque, cash or online while blocking the seat against candidate's name, while (the) remaining 75 per cent…could be paid in installments till second year of MBBS course begins", Thadani said.
Around 50 parents paid Bansal even before receiving confirmation that their children had been offered admission. They were asked to turn up outside the colleges they'd chosen, with demand drafts of annual tuition fees and original documents – but nobody turned up to meet them.
One of the parents got an email from Bansal (from rajeshkrbansal1988@gmail.com) which said, "Dr Ulhas Patil medical college fee structure is Rs 4.60 lakh. DD should be made payable to Dr Ulhas Patil Medical & Hospital. You have to carry remaining capitation fee. Reach college on 29th August at 12 noon".
Before the parents realised what had happened, Bansal and his team had fled with lakhs.
Officials at Dr Ulhas Patil Medical College at Jalgaon denied any involvement in the racket.
"We are not aware of any Rajesh Bansal. Arrest him. Our college is following all the rules of (the) Supreme Court and not offering any seats without counseling or mop-up rounds," an official said.