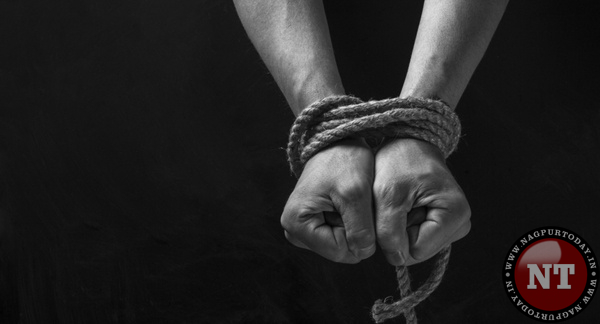 Nagpur: In an audacious act, five members of a family kidnapped a man from his car and demanded a ransom of Rs 2 lakh at knife point. The accused also trashed him and tried to rob his mobile phone and gold rings. The incident occurred in Kotwali police jurisdiction on Thursday night. No arrests have so far been made. An old dispute could probably the reason behind the accused abducting the man and demanding ransom.
A resident of Plot No. 55, behind Ashtavinayak, Hiwri Nagar, the complainant Vandana Rumil Sharma (29), told police that her husband Rumil Sharma (29) was sitting in his car opposite IDBI Bank ATM Centre near Ram Cooler Square in Kotwali area around 7.30 pm on Thursday, February 14. At the same time, the five accused Nikhil Amge, his father, cousin brother, Akash and Nikhil Amge's uncle, all residents of Old Bagadganj, Nandanvan, reached the spot and tried to rob Rumil's mobile phone and gold rings. Furthermore, the accused forcibly took Rumil Sharma to accused Nikhil Amge's house and detained him in a room. The accused threatened to kill Rumil and demanded Rs 2 lakh of an event from him at knife point. The accused also thrashed Rumil on the street.
It could not be ascertained whether Rumil Sharma acceded to the demand of the accused and how he was released.
Kotwali ASI Kuhikar, based on complaint of Vandana Sharma, booked the five accused under Sections 365, 342, 323, 504, 506, 143, 144, 147, 148, 149 of the IPC and launched a thorough investigation into the matter. No arrests have so far been made.