Nagpur: If one lives along the Central Bazar road, the sight and sound of Police vans chasing 'bhutta' carts is very common in July and August evenings. That's because corn cob, or bhutta as we call it colloquially,is available only during 'Sawan' – monsoons.
In fact, it is one of the best seasonal street foods one can have: bhuttas are peeled in front of you – you even get to choose which one you want! – and roasted right there. If you are health and hygiene conscious, you can forego the green chutney and have just the garam bhutta, it will still taste yummy. One really does not understand why they attract special ire from police?
Because when you go just a little further to the square, you will find many food vans/ trucks parked along side VNIT gates conducting business without hassle. This is specially true of food carts along VNIT main gate which opens towards Subhash Nagar.
We are not arguing carte blanche against street food here, it is often both a cheap AND nourishing option for common people, but what about the food safety and hygiene maintained at such joints?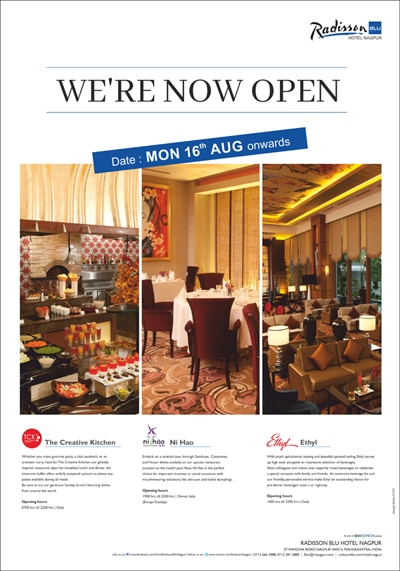 We in Nagpur, are undoubtedly a city of Foodies! Every season sends us scurrying for foods to enjoy at those times.
So summer is the time for ice creams and cold drinks, winter the time for piping hot pav bhaji and Saoji curries and rains the season for pakodas, samosas and other fried stuff.
But stop right there!
Do you know the bacteria that cause these deadly diseases lurk around specially during monsoons?
Diarrhea – There are two main types of diarrhoea – acute diarrhoea and chronic diarrhoea. Both of these are highly preventable and treatable. If you maintain food hygiene and cleanliness. Also make a habit of washing your hands and your children's frequently with soap and water.
Cholera – This is the deadliest of monsoon diseases. Symptom: loose motions, vomiting and stomach ache.
Cholera is usually caused by consuming contaminated food and water. It is also caused due to poor hygienic conditions.
Typhoid – Typhoid is a completely water-borne disease, which more common during monsoons. S. Typhi bacteria cause typhoid, which is transmitted through consuming contaminated water or food.The common symptoms of typhoid are high fever, weakness, pain and sore throat. To prevent the occurrence of this problem wash your hands regularly, avoid consuming street-side food or water and drink plenty of healthy fluid.
Gastroenteritis – Severe stomach upset, vomiting etc. if not controlled soon can make patient critical very soon. Fortunately, inoculation is possible now, but there are many strains of Gastro, and it is not possible to really prevent all.
Jaundice – Is a symptom rather than a disease. A sign that something has not agreed with your liver which is making you sick; very sick. Your eyes, your skin all turns yellow and you lose appetite completely.
The common precaution to take for all these above mentioned ailments is eat healthy, freshly cooked food, drink pure water, preferably boiled, and maintain cleanliness.
We wonder what NMC and organizations like FDA, and Health dept are doing to help people remain healthy?
Street side food joints are on the rise in the city, with no one checking them for purity of raw material, water used for cooking – or making sauces and 'chutneys' – and the hygiene of their surrounding areas.
Just take a look at popular roadside 'food courts' in Dhantoli, Dharampeth and Bajaj Nagar. Forget controlling old ones, there are new ones mushrooming every day in fact. Like Marathi daily Lokmat has pointed out, the food stalls that exist in Dhantoli near the stadium have most unhygienic surroundings. Waste Food is thrown into Nag nallah flowing near by and garbage is thrown all over the ground. You see cattle munching on it and adding to the 'waste'. A bad odour permeates the whole area but still on a clear evening, tables are full with 'diners'!
Some years ago, NMC and Police had given licenses to about 2000 road side food vendors. Not many of them have bothered to renew their licenses, and there are no checks on them. Why would there be? It is known that police collect good 'haftas' from them to turn a blind eye.
It is for citizens to remain cautious and follow precautions. In the coming 2-3 months, avoid street food and boil your water.