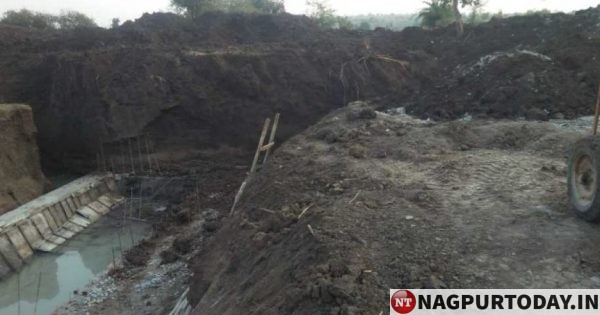 Nagpur: At least 4 woman labourers died and three others were injured when a huge mass of soil came crashing on them at an under-construction site on a nullah at Pathkedi, 40 kms off Nagpur, near Adasa village in Saoner tehsil, on Friday. The works of excavation was going on for the construction of weir, when the tragic incident happened.
The role of contractor was under scanner as he tried to hush up the incident. No precaution was taken to prevent loose earth at the site. Saoner police have registered an offence against contractor Mandeep Chaudhuri and site supervisor Jagdish Prasad for causing death due to negligence.
The deceased have been identified as Varsha Madavi (26), Anusaya Tekam (45), Sunita Kailash (35) and Rampyari Kakoriya (18). Three others were injured and rushed to Nagpur for treatment, and later discharged.
The construction work for irrigation department was going on for over a week. Police sources said the women labourers had been digging for the last few days. The upper layer of earth collapsed on the labourers engaged in digging at the base of the pit. The other labourers tried to rescue the women trapped under the earth but they could not be retrieved until a JCB was pressed into action. The deceased were taken to Madhya Pradesh after post mortem was performed.