Nagpur: In a boost to construction of proposed Maharashtra Samruddhi Mahamarg, also called Nagpur-Mumbai Expressway, 38 more farmers in the district took a lead and have given their consent to part with their 106.26 hectare land for the project. The consent letters were handed over to the District Collector Sachin Kurve on Saturday.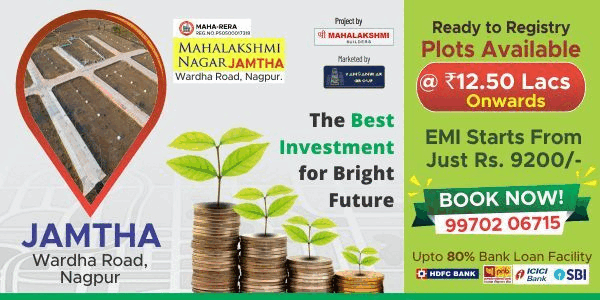 The farmers from Hingna Taluka who handed over consent letters to Kurve include Nitesh Kailshchandra Bagdiya (Survey No. 55/3), Jijabai Sheshrao Hiwarkar (55/1), Adv Dinesh Namdeo Tayde (55/4), Dhanraj Pandurang Hiwarkar and Lalita Hiwarkar (55/2), all of Bhansoli village, Pushpa Dashrath Kamde of Mohgaon (55/3) and Rama Vanasakhe, Bandu Daulatrao Thakre, Devnar Govinda Uike, and Divanji Maroti Madavi. The Sub-Divisional Revenue Officer Balasaheb Kolekar was present on the occasion.
Earlier, 36 farmers including 11 from Haladgaon, 12 each from Savangi and Bhansoli and one from Vadegaon had handed over their consent letters for 103.36 hectares of land for the prestigious project.
The 712-km road project, worth Rs 30,000 crore, is expected to be completed by October, 2019 by Maharashtra State Road Development Corporation (MSRDC).
A key feature of the project is that it would be carried out in the land-pooling model with farmers being made partners and some percentage of developed land given back to them. This is the first time that such a system of land-pooling is being tried in the state. The six-lane super-communication highway, connecting the entire breadth of Maharashtra, would have facilities such as CCTV cameras, trauma centres, electronic toll points, two service lanes, utility shifting, bypass etc.
The expressway will connect Nagpur, Amravati, Aurangabad, Ghoti with Mumbai and will be a six-laned. The 20 villages of Hingna Tehsil through which the Expressway will pass include Shivmadka, Gumgaon, Godhni (Rithi), Dhanoli (Hingna), Vadgaon Gujar, Menkhat, Datala, Salai Dabha, Sukdi (Gharpure), Waifal (Rithi), Pimpaldhara, Kinhi, Khapri (Gandhi), Borgaon (Rithi), Khairi (Khurd), Ghodeghat, Savangi, Bhansoli (Lodhi), Haladgaon, and Vadgaon Bakshi.