Security beefed up around high security zone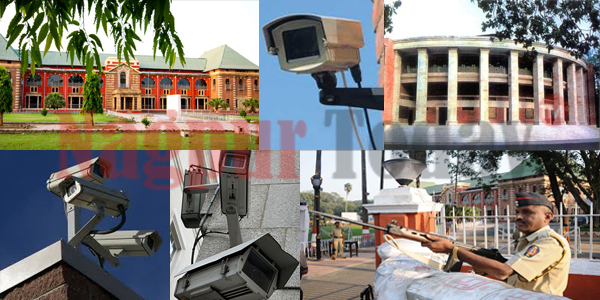 Nagpur News.
With a view to make the security at Vidhan Bhawan foolproof and also to keep a vigil on the movement of people in and around the lawmakers house, about 34 CCTV cameras will be put in place at the high profile Vidhan Bhawan premises for the Winter Session of State Legislature scheduled to commence on December 6.
The Police Department has been gearing up to make safe every nook and corner of Vidhan Bhavan premises to avoild any untoward happening in and around the building. During Winter Session, various organisations organise morchas and dharnas to press for their demands. These rallies give a hard time to policemen. The CCTV cameras will help keep a check on every movement of these rallies and the people participating in them.
As per intelligence reports, Nagpur has been on the terrorists radar and hence tightened security measures are the need of the hour. Out of the 34 CCTV cameras, 14 will be still cameras while the remaining will be rotating ones.
With the Lok Sabha elections round the corner, opposition is expected to raise strong issues. The Bharatiya Janata Party (BJP) has threatened to raise farmers' issue while Vidarbha statehood supporters have called for a 'bandh' on the first day of the session.
Similarly, 2004 vehicles are assigned for the security purpose including Gypsy, trucks and tankers. Along with tightening security, refurbishing of Ravi Bhavan, Nag Bhawan, MLA hostel, and other areas where ministers and MLAs stay, has begun on war footing.