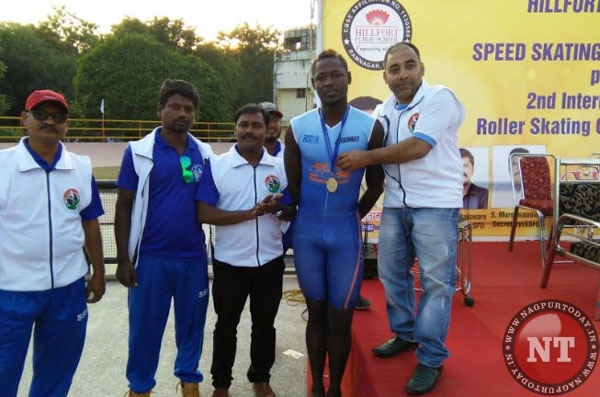 Nagpur: The 3-day International Speed Skating event, organised by Hillfort Public School and Speed Skating Federation of India, commenced at Ambazari-based Skating Rink. On the first day, Thursday, 150 players were awarded medals. The tournament is being participated by skaters from Nepal, Ghana apart from India.
65 skaters from Nagpur, 7 from foreign countries and 120 contestants from Tamilnadu are participating in the skating event. The skater from Ghana, Paul Karenkye, who is 28 years old, won Gold Medal on Thursday. Other medal winners include Harsh Kanojiya — Gold, Ved Balpande – Gold, Samyak Fade – Silver and Raghav Bangde – Silver Medal. Aditya Kahakar also won a medal.
Skaters from two and a half year to 28 years are participating in the tournament. Skaters from 11 states are taking part.