277 fake engineering colleges in India, 16 in Maharashtra: Have a look at the list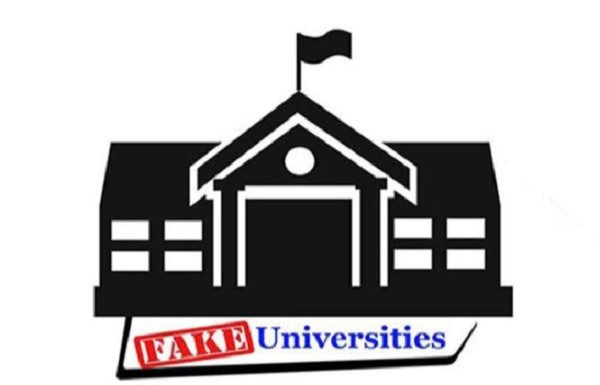 New Delhi: In a recent research, it has been found that there are around 277 fake engineering colleges in India. The surprising fact is that the capital tops the list. Yes, you read it right!
According to a document tabled in the Lok Sabha by Minister of State Human Resource Development, Satya Pal Singh, apart from the national capital, Telangana has 35 and West Bengal has an 27 such fake technical institutes. The list does not end here, there are 23 such colleges in Karnataka, 22 in Uttar Pradesh, 18 in Haryana, 16 in Maharashtra and 11 colleges in Tamil Nadu.
According to the report in The Indian Express, the University Grants Commission is monitoring this issue and also sent instructions to the heads of the states to take action against such institutes running in their jurisdiction, the minister stated.
The commission has already maintained a list of 24 fake universities on its official website.
Here's a list of 24 fake universities by UGC:
Maithili University/Vishwavidyalaya, Darbhanga, Bihar.
Commercial University Ltd., Daryaganj, Delhi.
United Nations University, Delhi.
Vocational University, Delhi.
ADR-Centric Juridical University, ADR House, 8J, Gopala Tower, 25 Rajendra Place, New Delhi – 110008.
Indian Institution of Science and Engineering, New Delhi
Viswakarma Open University for Self-employment, India, Rozgar Sewasadan, 672, Sanjay Enclave, Opp. GTK DEPOT, New Delhi110033
Adhyatmik Vishwavidyalaya (Spiritual University), 351-352, Phase-I, Block-A, Vijay Vihar, Rithala, Rohini, Delhi-110085
BadaganviSarkar World Open University Education Society, Gokak, Belgaum (Karnataka)
St. John's University, Kishanattam, Kerala
Raja Arabic University, Nagpur
Indian Institute of Alternative Medicine, 80, Chowringhee Road, Kolkata- 20.
Institute of Alternative Medicine and Research, 8-A, Diamond Harbor Road Builtech inn, 2nd Floor, Thakurpukur, Kolkata-700063.
Varanaseya Sanskrit Vishwavidyalaya, Varanasi, UP/Jagatpuri, Delhi.
Mahila Gram Vidyapith/Vishwavidyalaya, (Women's University) Prayag, Allahabad ( UP )
Gandhi Hindi Vidyapith, Prayag, Allahabad (UP)
National University of Electro Complex Homeopathy, Kanpur
Netaji Subhash Chandra Bose University (Open University), Achaltal, Aligarh, (UP).
Uttar Pradesh Vishwavidyalaya, KosiKalan, Mathura (UP).
Maharana Partap Shiksha NiketanVishwavidyalaya, Pratapgarh (UP).
Indraprastha Shiksha Parishad, Institutional Area, Khoda, Makanpur, Noida , Phase-II, (UP)
Nababharat Shiksha Parishad, AnupoornaBhawan, Plot No. 242, PaniTanki Road, Shaktinagar, Rourkela-769014.
North Orissa University of Agriculture & Technology, University Road Baripada, Distt. Mayurbhanj, Odisha-757003
Sree Bodhi Academy of Higher Education, No. 186, Thilaspet, Vazhuthavoor Road, Pondicherry-605009
Note:Bhartiya Shiksha Parishad, Lucknow, UP- the matter is subjudice before the District Judge-Lucknow
Further the notice stated, "These institutions have been declared as "Fake Universities" and they are not entitled to confer any degree. The detailed list is also available at UGC website www.ugc.ac.in. The public at large is cautioned not to take admission in these fake universities."