Nagpur: The 23rd Comp-Ex 2015, Central India's biggest and most popular IT expo was inaugurated on Thursday amid hundreds of IT buffs at Kasturchand Park. The five-day expo aims to focus on the security aspect of IT.
The 23rd expo is a brainchild of Vidarbha Computer and Media Dealer's Welfare Association (VCMDWA) which strongly advocates the use of ethical business practices in the IT trade. With over 100 permanent members from all over Vidarbha, It has been honoured with the 2nd best association in the country as per the DQ-ITC survey conducted this year.
The expo was inaugurated in the presence of municipal chief of Nagpur Shravan Hardikar, president (VCMDWA) Prashant Ugemuge, vice-president Hitesh Parikh, secretary Vinod Varma and Virendra Patrikar.
Shravan Hardikar on this occasion said that Nagpur is all set to become a power house. He further added that city has more than 50 Engineering and 70 Polytechnic colleges which has thousands of students with a nose for technology and innovation.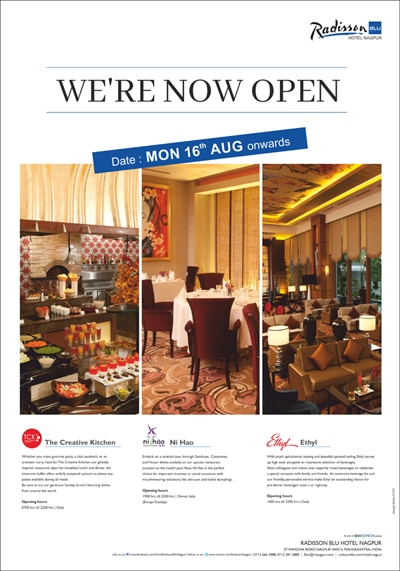 He added that Comp-Ex will give these young and energetic youth a platform where they can display innovation and put Nagpur in the map of IThubs.
Wide range of information technology products and its services will be displayed here.
It was also informed that on its last day chief minister of Maharashtra Devendra Fadnavis will visit the expo and interact with investors, businessmen and youths.
Having given exceptionally successful and well received Comp-Ex exhibitions in the past, Comp-Ex 2015 promises yet another IT extravaganza for all the IT buffs of Central India.
Comp-Ex stalls are divided by 24 pavilions and all 64 stalls for demonstrating range of products from the technical world.
Founder of retail portal Jayesh Bagde and co-founder from Salt Lake City, Utah David Urmann informed that their website is designed keeping in mind the participants of the expo who can avail all the details about the products and buy it within 3 hours.
"Comp-Ex 2015" gives a platform to new ideas and acts as a broad-based public awareness and educational forum for its visitors of the exhibition.
Comp-Ex 2015 is an unsurpassed gateway for IT products to reach the crowds in central India. Comp-Ex 2015 is open for visitors from January 15 to January 19 at Kasturchand Park between 2 pm to 9 pm.