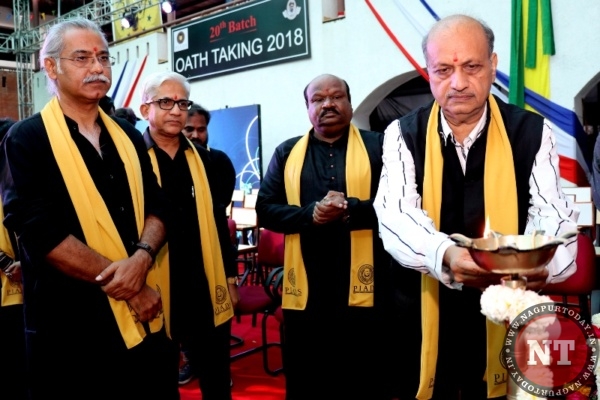 Nagpur: Oath Taking Ceremony of 20th Batch of Priyadarshani Institute of Architecture and Design Studies was conducted at PIADS campus. The well known leading practicing of Mumbai, Ar. Shirish Sukhatme was the Chief Guest of this program. For this ceremony the Ar. Sunil Degwekar, treasurer IIA National, was the Guest of Honour.
On this occasion Director of Priyadarshini Institute of Architecture and Design Studies, Nagpur Ar. Habeeb Khan gave the oath to 120 young Architects to be honest to the profession and to practice with ethics. During his address he said that architecture is a social art and hence society will have many expectations from the budding architects. And he expected that all the young architects graduating from PIADS must work for societal benefits.
Chief guest Ar. Shirish Sukhatme said that formal education is a loan that we take from society and we have to repay it by doing something fruitful for the society and by contributing in the education system, only then architects will have a stronger position in the society. On this occasion the guest of honour, Ar. Sunil Degwekar said that the fresh graduates always wish to start their own practice in the field but before starting their own office they must work under the experts in the field to gain practical knowledge.

Principal of the Institute Prof. Padgilwar, during his address said that the 5 year degree course just help students to build their educational foundation but along with this we as an institute have tried to build personality of each and every student. In the coming future the students will experience the benefits of this developed personality. Prof. Shrutee Dhanorkar conducted the complete program and also invited many parents and students to share their feelings on the occasion of Oath Taking Ceremony. The formal vote of thanks was presented by Prof. Prateek Barsagde.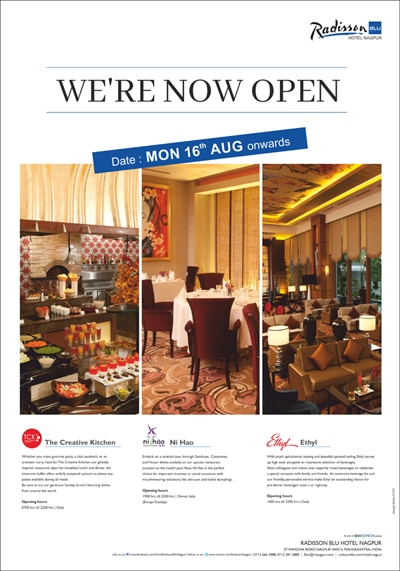 Many students and parents were present for the event along with the Prof. Neema Gujarkar, Prof. Ramesh Bhambani, Prof. Vijay Deoskar, Prof. Nandini Kulkarni, Prof. Mrunal Gaikwad, Prof. Archana Bele, Prof. Nikhil Wasade, Prof. Sarang Gurjar, Prof. Sanjeev Raoot, Prof. Anant Raole, Prof. Radhika Pathak, Prof. Rashmi Dande, Prof. Anuya Killedar.