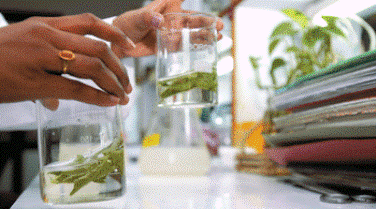 Nagpur News:
The 2011-12 batch students of Pandav College of Ayurved, Bahadura are in state of dilemma and an uncertain future stares the face of them as their admissions and exams of first year B.A.M.S stands cancelled because the college failed to get mandatory permission to run the college from AYUSH. The issue is pending for the last six months.  The students' careers is at stake as the governing body of Aurvedic (AYUSH),Delhi  has taken the strong action.
It may be mentioned that the colleges concerned did not inform the student that their admissions were subject to the outcome of their petitions before the High Court. Around 1200 BAMS students from  23 Maharahtra Ayurvedic  colleges will not be able to appear  for the examination because of the AYUSH decision. The Supreme Court has disposed of the appeals and petitions filed by the colleges.
The students are demanding reinstating of their admissions to recognized colleges. The  students claim that the chief minister of Maharashtra has assured them of help in this connection and he has even written letter to the ministry of health & Family affairs  to permit the shifting of 1019 students to 40 BAMS and BUMS colleges in Maharashtra that have the requisite recognisation.
While speaking to 'Nagpurtoday' some of the affected  students  Vaibhav Bawankar, Chaitanya Kumre,swapnil ramkedkar  said that students  have been agitating for their demands from last one month at various places in Maharashtra and at Azad Maidan in Delhi. On assurance of the Maharashtra CM they  have ended the  agitation for 15 days. But if their demands are not met they will agitate more aggressively in Mumbai and Delhi.
However, any higher authority from Pandav College was not available for comment on the issue.