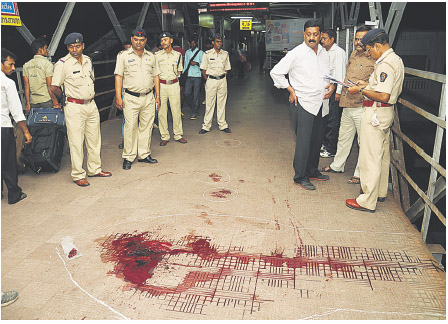 Nagpur News:
A petty argument over collecting scraps led to a murder at central railway station on Monday night. Railway police claimed that the deceased is not yet identified. However, the murderer Kailash Gedam has been arrested.
The incident took place on the foot over bridge of Platform no. 7. Cops informed that it has been learnt that the victim and the murderer had an argument in the morning over collecting scraps at the railway station. Police said that both, scrap collectors, would stay at railway station.
According to the police, both had a fight in the morning. Later, in the night, the victim was asleep on the foot over bridge when Gedam stabbed him to death with rod. Police said they have been interrogating other scrap collectors to get identification of the deceased, whose aged to be around 35-40.
A murder case has been registered.