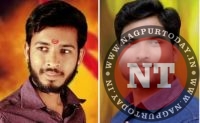 Two members of the Nationalist Congress Party were shot dead by some unidentified persons in Maharashtra's Ahmednagar on Sunday.
Both members have been identified as Yogesh Ralebhat and Rajesh Ralebhat.
The duo was sitting at a tea stall when the miscreants came on a bike and attacked them.
Soon, both were taken to Ahmednagar hospital but the doctor declared them brought dead.The reason behind the attack is yet to be ascertained.
An investigation is underway. More details are awaited