2 men injured in car-truck collision near Ramtek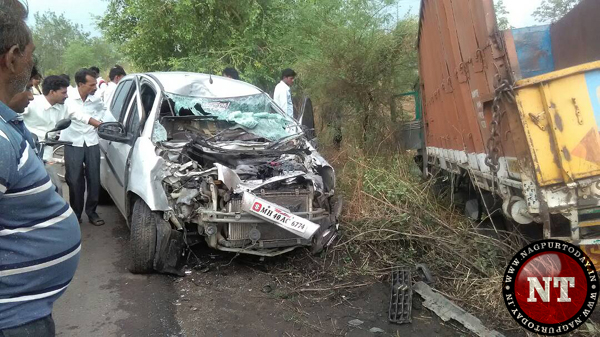 Nagpur: Two persons were injured seriously when the car they were travelling in collided with a truck head-on near Ramtek on Saturday afternoon. The injured have been referred to a hospital in Nagpur. The truck driver fled the spot and is being searched by cops.
The truck (MP-17/C 1867) was going towards Mouda from Ramtek around 3.30 pm on Saturday. At the same time, the two men namely Jaideo Waghmare (50) and Sanket Zade (26), both residents of Khandala, were travelling in Ritz car (Mh-40/AC 6774). They were going towards Ramtek from Mouda. The truck and car collided head-on near Suryalaxmi Company, Nagardhan leaving Jaideo and Sanket seriously injured. Both were taken to a nearby hospital but were referred to a Nagpur hospital. The unidentified truck driver fled the spot after the accident.
Ramtek Police Constable Mahesh Nuriya registered a case and investigating the matter under the guidance of Police Inspector Yogesh Pardhi.