Nagpur: In a curious turn of events and complaint-counter complaint, two Government employees have been booked on the charge of molesting a woman and the woman has been booked for assaulting and abusing the Government employees. The woman has also been charged with creating nuisance in the office.
According to police, the complainant 40-year old woman along with her son, residents of Bokhara village, on Wednesday around 12.15 pm, had gone to Bokhara Gram Panchayat (GP) Office under Koradi Police Station for enquiring about her House No. 51 and seeking the details. However, according to the woman, the two employees of the Gram Panchayat namely Arun Kudavale and Anil Govind Sangole allegedly indulged in vulgarity and abused her and thus molested her.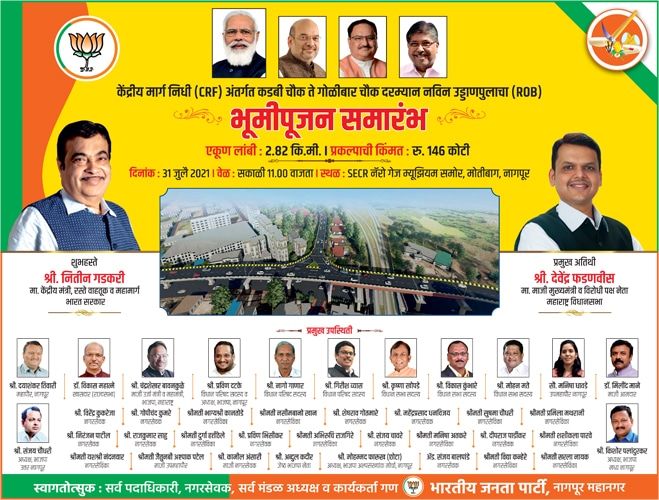 Koradi Assistant PSI Tumdam, on the basis of the complaint lodged by the woman, booked the accused Arun Kudavale and Anil Sangole under Sections 354, 323, 294, 506, 34 of the IPC and started a probe into the matter.
However, the incident took a curious turn when Anil Govind Sangole (46), resident of Plot No. 4, Sugat Nagar, Nagpur, lodged a counter complaint against the woman. In his complaint, Sangole told police that the accused woman Rekha Dnyaneshwar Kudavale (40) and her son Pyarelal Kudavale, had come to Bokhara Gram Panchayat office for some enquiries over her House No. 51. The accused Rekha was told by an employee that a meeting is in progress and that she should wait for some time. However, the accused Rekha Kudavale and her son suddenly barged into the office of complainant Anil Sangole and caught hold of his shirt collar and started abusing him in filthy language. The accused also created nuisance in the office and put hurdles in Government work.
Koradi Assistant PSI Tumdam, on the basis of the complaint lodged by Anil Sangole, has now booked the accused Rekha Dnyaneshwar Kudavale and Pyarelal Kudavale under Sections 353, 294, 506, 34 of the IPC and probing the matter further.