Nagpur: Ignoring the high court directives over traffic woes in Nagpur did not go down well with judiciary. The high court has taken non-functionality of two senior IAS officers over its directives quite seriously. The judiciary may now initiate prosecution procedure against the two erring senior officials – the chief secretary Swadhin Kshatriya and the principal secretary of urban development department (UDD) UDD Manu Kumar Srivastava of Maharashtra.
A long way to go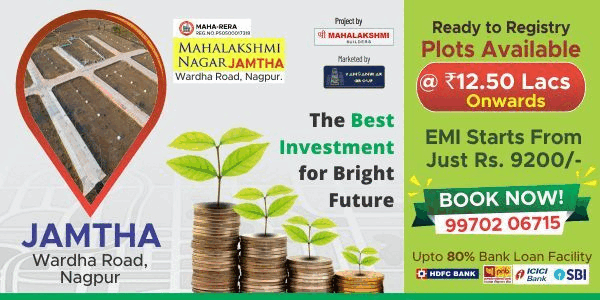 While the court's initiative is seen as the welcome move by the citizens who frustratingly face parking woes at every busy place in Nagpur, a lot more is required to be done in this regard. A trail of congestion has been unleashed by many small and big commercial shops, showrooms and restaurants who have gulped up their own parking space for commercial use, only to leave their patrons sarcastically searching for the parking space. Consequently many such vehicles are seen stranding on high traffic laden streets, choking the mobility to dead zero level.
Court seeks explanation
During hearing of the petition on parking facilities and traffic issues in city on Wednesday, the Nagpur bench of the Bombay High Court comprising Justice Bhushan Gavai and Justice Vinay Deshpande had reprimanded both Kshatriya and Srivastava. The court has served notices to them asking them why proceedings of contempt of court should not be initiated against them. It also directed the two officers to remain present in person during the next hearing in the case on December 10 to provide an explanation.
Ramdaspeth Hospitals are big culprits
Commuters in Nagpur have complaining quite often over the increasing traffic disorders and complete chaos over parking vehicles.
Nagpur Today has been instrumental in bringing up many such parking woes time to time, in which we have shown how big commercial establishments have usurped roads to designate their parking place. Be it private hospitals, restaurants, hotels, corporate house or small time shop running on busy stretch in Nagpur, nearly all the establishments appear to be brazenly violating parking norms.  One of the stark examples of parking violation is Ramdaspeth, the hospitals hub of city, where vehicles are haphazardly in front of every hospital, choking the roads completely.
Choked road from Dharampeth to Shankar Nagar square
A similar scene can be gauged at Dharampeth too.Recently Nagpur Today carried out a news article showing the cluttered traffic owing to encroachment by big showrooms on a stretch from Dharampeth to Shankar Nagar square. Many big showrooms including that of jewellery, restaurants appear to have the choked frontage which is riddled with vehicles of customers visiting their properties.
Read previous news here
https://www.nagpurtoday.in/beware-before-you-drive-from-dharampeth-to-shankar-nagar/11251156
Act before it's too late
Aware citizens appealed it's high time judiciary should intervene and contain the worsening parking situation before the problem goes beyond control.
On June 25, the high court had ordered constitution of a high-level committee under the chairmanship of chief secretary. The committee was asked to look into the problems pertaining to vehicular traffic and parking in the city. The committee was asked to undertake a proper study of the aforementioned problems. It was also directed to suggest measures to alleviate the problem.
Nagpur Today hopes the problem to get solved soon, given Nagpur is being presented as a city fast progressing to acquire world class status.