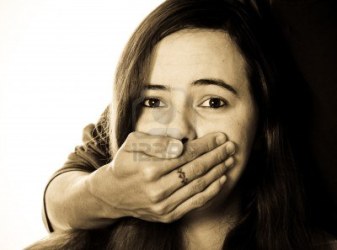 Nagpur News:
Many loopholes in an alleged abduction complaint lodged by a 17-year-old girl have baffled Ajni police. In the last 24 hours, cops have taken the girl to all places where she claimed she was being taken by six youths in a four-wheeler but return empty hand.
The minor, a twelfth standard student stated to the police that she was abducted on Monday by two youths from Kamble square, near railway men's high school.
According to her complaint, she had gone to a nearby shop, at a walking distance from her residence at Ajni railway quarter, to buy some cosmetics. She was walking home when two youths intercepted her near the school and forced her to seat in an auto rickshaw, they had brought with them.
She added that the youths first apply a sticker on her mouth before taking her in the auto.
Later, the youths took him to Mahal where four more youths were waiting in another four-wheeler parked on the other side of the road. Interestingly, she didn't scream or resist at Mahal or Kmable square.
"She claimed that she was asked to walk near the four-wheeler by the youths and again forced to get into the vehicle. She told she was asked to occupy rear seat," said PSI R G Rajulwar, the investigating officer.
Rajulwar informed that as told by the girl that she was being taken to Kondhali by the youths, a police team had taken him to Kondhali to indentify the place. "After reaching there, she said that she is unable to identify the place," he said.
Asked about how she was rescued, she answered to cops that the youths had handed her to a domestic helper. The minor told that the youths had locked her and domestic helper in a room but somehow, the woman helped her to escaped when the abductors were sleeping.
Her police report says that she managed to flee on Monday night and reached Kondhali bus stop the next early morning at 6. She claimed that she waited at the bus stop till 3.30 but didn't get a bus for Nagpur.
"There are so many buses for Nagpur from Kondhali. The girl could have informed anyone at the bus stop or else should have contact her father," expressed Rajulwar.
Interestingly, the minor said that she reached Nagpur by 10 pm and then called her father from a local booth. After three hours, she reported the matter to Ajni police on being insisted by her parents.
Raujlwar said that their police team is trying their best to get some clue about the abductors but failed as the victim is unable to give them proper details.
"We have questioned the shop owner but to our surprise he said that he knew the girl, as she is a regular customer but claimed that she hasn't come to the shop on Monday. He even said that the cosmetic, which the girl claimed to have bought from the shop, is no available at the shop from past two weeks," said Rajulwar.
The girl claimed that she was frightened and thus could not alert anyone on the bus stop. Police said that they none of the shop owners at Mahal claimed that they have seen any such incident. The girl's family has shifted to city just two years ago and has been staying at their relative's residence at Ajni railway quarters.