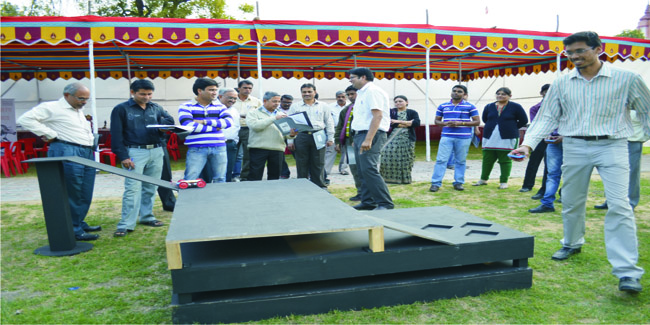 Nagpur News : Raman Science Centre making strides towards creating a boost towards a knowledgeable society has organized RobOlympics, an event of robotics competition and exhibition. The event is planned on 1st, 2nd and 3rd February at Raman Science Centre, Nagpur between 11 AM to 5 PM on all the three days. The event to be inaugurated by Dr. D J Tidke  (Professor GHRCE, Ex-Principal, YCCE).
Robotics, which combines different disciplines and a creative element, serves as a platform to explore and inspire. Robotics renders the students charged to tread new dimensions and explore beyond the academic premises.
Mr Shrikant Pathak, Project Coordinator in association with iLabs Research Center has strived to create an event where the complex technologies can be brought to the level of the School students and also they should get a chance to interact and explore the real-world Robots.
RobOlympics, this unique initiative by RSC, will be dotted by competitions like RoboRace and The-e-Handi (Robotic Dahi Handi) and RoboPradarshini (Exhibition on Robotics).These events offer a great opportunity and platform for the young designers to showcase their design  and performance skills.
The participating students are expected to design robots for the problem statements provided for each event. Raman Science Centre has been conducting the Robotics Education series for last 4 months. For the students who have not able to be part of the education series can still participate through "On-spot Registrations". They will be provided robots at the venue. This would provide boost for those for the beginners in robotics.
RSC and iLabs would like to request all the young and curious minds to get benefited by such an opportunity and get inspired.