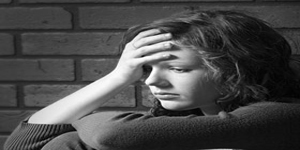 Nagpur News : Missing minor girl returned after a month claiming that she was abducted and raped repeatedly for a month including in train by a neighbouring youth. A 16-year-old victim, a diploma student, had gone missing from October 30.
According to the police, the victim returned home in third week of November but the complaint was filed late as the parents were hesitating to lodge a complaint.
The victim's statement recorded by the police says that before leaving home, she had told her parents that she is going to her cousin's house at Gondia. However, on her way, her neighbour Sujit Sahoo (23), alias Monu stopped her and forced her to come with him on his bike. The girl claimed that she refused to go but Sahoo threatened her to kill her parents.
The victim stated that Sahoo even forced her to board a train heading to Chennai with him. She claimed that for the first time Sahoo raped her in the train. Later, on reaching Chennai, he took her to his cousin's house where they stayed for more than two weeks.
Police informed that in October last week, Sahoo brought her back to city and again hid her at his sister's house in the city. "The girl was again raped here for a week," said police.
As mentioned in the police complaint, the girl said that Sahoo asked her to go home on November 2. However, when she refused, his younger brother Sumit abused her and used foul words for her parents.
Police said that Sumit also insulted her parents.
After a month passed, the girl's parents encouraged her to file the police complaint and MIDC police registered a rape and abduction case against Sahoo and also booked Sumit for abusing and threatening charges along with The Scheduled Castes and The Scheduled Tribes (Prevention of atrocities) Act.