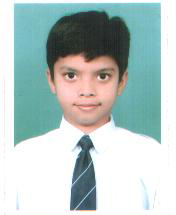 Nagpur News: The rain-related tragedies continue in different forms and shapes with reports of a kid losing their lives by coming in contact with electric gadgets.
According to police, , a 13-year old student Kumar Kartik Rajendra Pathak, a resident of Gajanan Temple, Jhenda Square, Mahal in Nagpur, died of electric current. The incident occurred when Kumar went to bathroom for taking a bath and get ready for going to school. However, when Kumar touched the geyser he received a powerful shock, and the wet condition aggravated the shock to deadly magnitude. Kumar became unconscious as a result of the current. The relatives of Kumar started calling him as a considerable time had elapsed. But they did not get any response from Kumar. Anticipating something amiss the relatives peeped from the bathroom window where they found Kumar lying in the bathroom.
The relatives anyhow succeeded in entering the bathroom and immediately took Kumar to a hospital. However, the doctors at the hospital declared him brought dead after a thorough examination. Kotwali police reached the spot after receiving information about the incident. They sent body of Kumar for post-mortem after completing the paperwork. Police have registered a case of accidental death.