Nagpur: NMC & OCW have planned to interconnect 600 mm dia Boriyapura feeder line to 200mm dia. Railway Punjabi Line Sump near Gurudwara, Railway Over Bridge, Kamptee Road on Nov. 14, 2017 (Tuesday).
The interconnection work will start at 10 am on November 14 (Tuesday) and will require at least 12-hour to complete. Following this interconnection work major part on Boriyapura feeder main will remain affected on Nov 14.
# Tankers will also be not possible as the ESR's in these areas will remain totally dry.
# NMC-OCW has requested people from these areas to store sufficient water for their use on Nov 12 & 13.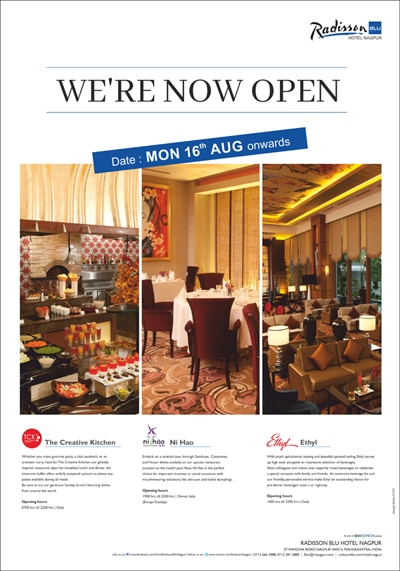 Areas to remain affected following shutdown on Nov 14 are
Boriyapura Feeder Main Command Area: Motibagh near Noga Factory, Dobhi nagar, Ansar Nagar, Saify Nagar, Mominpura, Mo. Ali Road, Both side Kradak Road, Bhankheda, Timki, Takiya, Paniapeth, Golibar Chowk, JagnathBudhwari, Deogharpura, Machchhisath, Bangalipunja, Chand Mohalla, Maskasath, Nehru putlaPrisar, Itwari, Prawarpura, Telipura, Itwari Railway Station, Pili Marbat chowk, Kumbharpura.
Bastarwadi –II Part-B Command Area:Musalmanpura, Sambhajikasar.
GH Vahanthikana Command Area: AmbedkarColony, Ghasiaripura, Lashkaribagh, Jyotinagar – Saw mill area.
Boriyapura ESR Command Area: Takiyadiwanshaha area, Kala zendatakiyadiwan, Pan waligalli, Baraipura, Pathrabemohalla, karanjikar lane, Deogharpura, Pathrabemohalla, Bajirao Galli, Deogharpura, Pathrabemohalla, BhajimandiItwari, Bohara Masjid, Bangremohalla, Khaprepura, Dharskar road ,naikgalliItwari.
GH Rajnagar Command Area: Chaoni, Rajnagar, Vijay nagar, Byramji town, Police line Takli, MecosabaghChristain Colony, Aradhana Colony and Punjabi Line.