Nagpur: The Eleventh Convocation of 2014-2016 Batch was held at Institute of Management Technology on March 4, 2016. It was a matter of great pride for the Institute of Management Technology when 294 students of 2014 to 2016 batch were graduating from the Institute.
Founder and Chief Executive Officer of YES BANK and Chairman of YES Institute Rana Kapoor was the Chief Guest for the convocation programme. Rana Kapoor delivered the Convocation Address and presented Gold medals to the top students of the batch.
Member of Parliament and President of Governing Council IMT Group Kamal Nath presided over this august ceremony. Director of IMTN Dr. Shubhajit Bhattacharya was also in attendance. A total of 294 students received their diplomas at IMT Nagpur which is a premier private business school set up in 2004 by the industrialist Mahendra Nath.
IMT has grown phenomenally in the last decade and is probably the youngest Business School in the country to be constantly featuring among the top B Schools in the country across various rankings.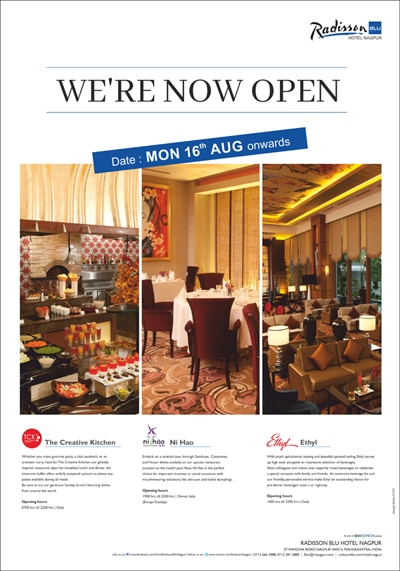 In his address, Founder & CEO, YES BANK and Chairman of YES Institute Rana Kapoor said that standing here today, amongst the brightest minds in the country, he is confident that IMT Nagpur has the potential to emerge as an academic institute of global standards with national focus. To realize this dream, it must ensure a seamless integration of ERI – Education, Research and Innovation". Kapoor congratulated all the graduating students, the Governing Council and the faculty in his inspirational speech and urged them by his inspirational words "Visualise, Strategise and Actualise", as without effective Actualisation, Vision is meaningless. Vision and Strategy while definitely important are not significant differentiators. What sets apart Great Corporations or successful professionals is their ability to never give up. He urged the students to simply do it. Not to be scared of failure and to beware of lack of failure.
The students who were graduating had lined up to receive their Diplomas. The entire process was well rehearsed and worked with clockwise precision. Most of the students were elated to receive their diplomas and as is the usual practice threw their head-gear up as a sign of victory.