Nagpur Today:
Of the most renowned charitable organizations worldwide, Nagpur chapter's Nagpur Round Table 83, Nagpur Arthur's Round Table 180 & Nagpur Spirits Round Table 258 along with Nagpur Ladies Circle 50, since its commencement about 30 years back have made the best of what they could've done for the betterment of society. Their aims and objectives have since always revolved around the aspects like development of fellowship of young men through the medium of their business, professional occupations and community service activities, providing encouragement to the active and responsible citizens by cultivating the highest ideals in business, professional and civic traditions, along with the extension of the association.
The group in process of progressing further & strengthening its bonds, held its 1st time ever, Sports Meet with Tablers of all 3 Round tables of Nagpur along with 1 Ladies Circle and came together to organize and host this Sports Tournament comprising of Badminton, Snooker & Table Tennis for all its members.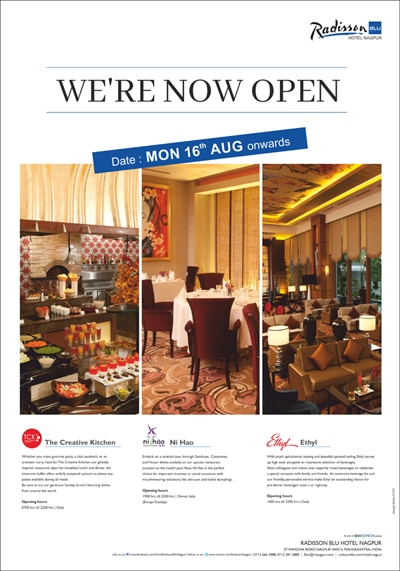 The dignitaries of the event were Tr Hitesh Kering (Area Chairman) who had come down from Pune along with Tr Bittu Gandhi (Area Secretary) from Raipur. Also, the Chairmen of all 3 tables i.e. Tr Gaurav Agarwal of NRT83, Tr Alkesh Saraf of NART180 & Tr Samir Agrawal of NSRT 258 along with Chairperson Cr Deepti Pandhi of NLC50 were present and ensured maximum participation of their respective Tablers.
There was fantastic participation of all members for all the 3 sporting events which were held parallel, so that members queued up for their turns and were very excited. The bonding and camaraderie between tablers of all 3 tables & ladies circle was a sight to be cherished.
Not only this, all wives & children also participated in games which were organized by the Nagpur Ladies Circle. So it was a complete family sports event which was followed by a get together lunch hosted by 3 tablers from each table.
There were specially ordered Round Table endorsed gifts distributed to the Winners of the 3 sporting events:
In Badminton Doubles, the winners were Tr Paran Khandelwal & Tr Kunal Shukul, Runners Up were Jewel Madhusudan Pacheriwala & Tr Samir Agarwal.
In badminton Singles, the winner was Jewel Randhir Ashar & Runner up was Tr Gaurav Sarda.
In Table Tennis doubles, winners were Tr Vineet Gupta & Jewel Sanjay Arora. Runners up were Tr Kunal Agarwal & Tr Suhail Rana. In Table Tennis Singles, Winner was Tr Vineet Gupta. Runner up was Jewel Sanjay Arora. In Snooker Doubles, winners were Tr Runners up were Tr Abhishek Thakur & Tr Gaurav Agarwal.
Joint winners were declared for Snooker doubles who were Angad Arora & Kunal Shukul; Abhishek Thakur & Sharad Agrawal; Ujjwal Kothari & Jairaj Lamba.
To conclude, it was a great fellowship and bonding experience which was strongly felt by all the members with an attendance of 100+ and all members are now looking forward to the next joint sports event eagerly.