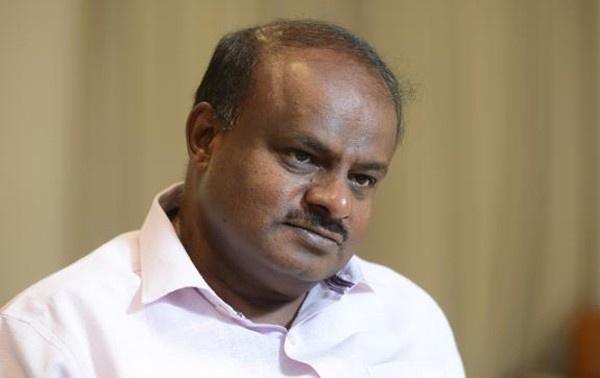 Bengaluru: Today, just a day after the Karnataka Assembly election results threw up a fractured mandate, and all eyes are on the Governor's 'decision', the Janata Da (Secular) has alleged that BJP is offering its MLAs Rs 1 billion (Rs. 100 crores) each to abstain from voting during the floor test so that the BJP could prove a majority in the House and form the next government.
"JD(S) MLAs are being offered Rs 100 crore (Rs 1 billion) each. Where is this black money coming from? They are supposedly the servers of poor people and they are offering money today. Where are the income-tax officials?" said H D Kumaraswamy, who was chosen as the leader of the JD(S) at a meeting of the party's MLAs,
Several Congress leaders too claimed that the BJP had approached them to join their ranks and abstain from voting in the floor test. Elected Congress MLA Amaregouda Linganagouda Patil Bayyapur told a news agency that the BJP had offered him a ministry if he supported BJP.
Congress leader D K Shivakumar, while talking to news agency ANI, said that the party had a plan and that they were facing a lot of pressure with the BJP trying to poach Congress MLAs.
Want to wash the blot on my father's name
Speaking at the press conference, Kumaraswamy said that there was no question of him joining or supporting the BJP.
"When I went with the BJP in 2005 it became a blot of my father's secular credentials. I want to wash that blot off. We do not want to form government for love of power, but to bring secular parties together" he said.
All eyes on Governor, but isn't delaying decision also an 'action'?
Since yesterday, all three parties have been approaching the Governor with their claims of majority. BJP MLAs have
elected B S Yeddyurappa as the legislative party leader on Wednesday, party spokesman S Shantharam said while addressing media persons.
"The party has chosen me. I have given the letter to the Governor and he would call me. That is what I am hoping. He told me that he will take an appropriate decision. I'll inform you after I receive the letter from the Governor," said Yeddyurappa to waiting media persons after meeting the Governor.
Congress and JD(S) argued that they deserved the first chance to form the next government as they had the numbers. The Congress-JD(S) together make up for 115 seats, and have the majority to form the government they claim.
In this scenario, the Governor – who has been a Minister in Gujarat when Modi was C.M. – delaying taking any decision also seems to be playing into the hands of BJP, giving them time and space for 'Operation Lotus' once again; claim Congress leaders.
Meanwhile, three Union Ministers including Prakash Javadekar, Pradhan and Nadda are camped in Karnataka to 'help Yaddyurappa' become CM.