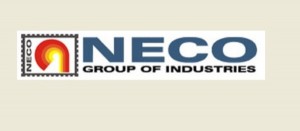 Nagpur News:
One labourer killed and 12 were injured in a major industrial mishap, happened at Jaiswal's Neco Industries Limited at Zone square in MIDC on Saturday afternoon. Among 14 injured, 12 are undergoing treatment at a private hospital in Ramdashpeth.
Dr. Anand Dongreof Swastik Hospital at Ramdaspeth told that around 4 people have sustained around 40-50% burns and are stated to be critical while others have suffered 20-30% burns.
"Maximum injured has suffered mix flame burns on their back. It seems that the metal might have splash when the labourers where trying to run out. One named Kamlesh Tiwari was declared brought dead while others are under treatment," said Dongre.
Tiwari, 48, a resident of Nildoh, leaves behind wife and two young daughters.
It has been learnt that this was the major blast happened for the first time in the industry. However, the injured refused to share any details about how the incident took place at the industry.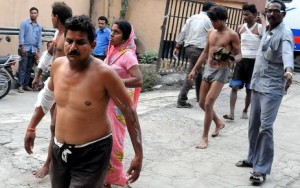 Arjun Jha, Saroj Marathe, Kamal Gupta, Ishwar Khandae, Satyaprakash Isngh, Avgesh Isngh, Vinod Tiwari, Tej Pratap Singh, Jaiprakash Sahoo, Pravin Kolhe, Santosh Choudhary and Deepak Tiwari are hospitalised.
A company official added that they have declared an ad-hoc compensation of Rs 2 lakh to the deceased's family and Rs 25,000 each to the injured.
Randhir Zaveri, DGM corporate, told NT that the blast took place around 4 pm. "MIDC police were informed immediately who then alerted MIDC fire control room and within minutes, the fire tenders reached for service. Within twenty minutes, the situation was brought under control and the labourers were rescued and rushed to hospital," he said.
MIDC police said that maximum of the labourers are unfit to give the statement while others claimed to have no idea how the incident took place.
He informed that the industry has the production of casting iron. Claiming to be clueless about the technical fault, he said, "Our factory inspector will inspect the spot and later the technical fault will be known."
Sources informed that the furnace even gives beep signal in case of danger but no signal was given on Saturday when the incident took place.